Presto Classical take the honours just ahead of the teams from BBC Music Magazine & Gramophone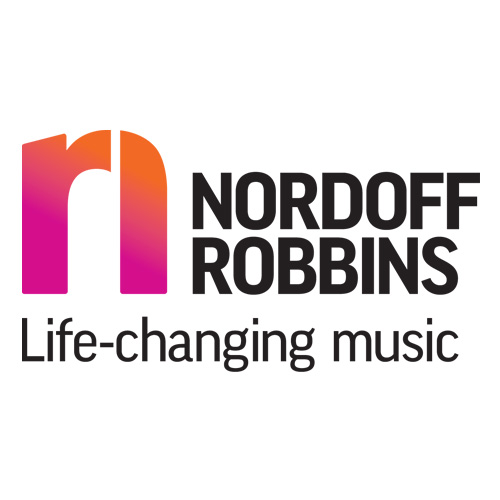 "I am always humbled to see so many people drawn from across the classical industry come together to dip their hands into their pockets and support such a worthy cause"
Ginny Cooper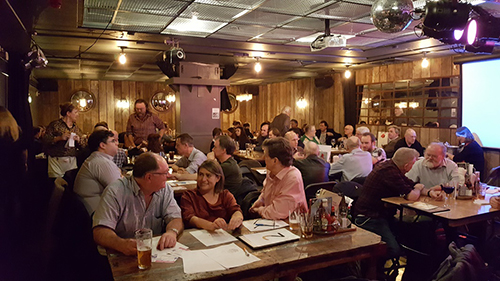 Presto Classical take the honours just ahead of the teams from BBC Music Magazine & Gramophone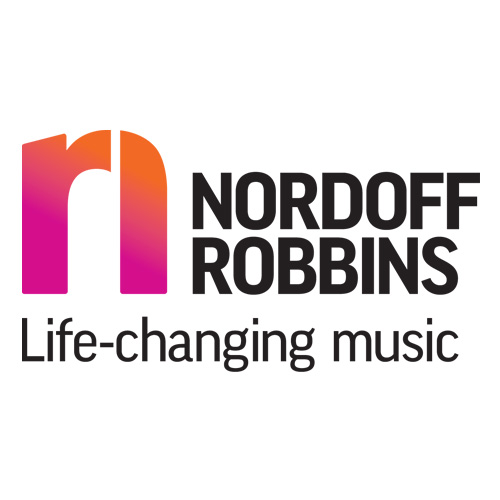 The third running of the annual Nordoff Robbins Classical Quiz, held last night at The Phoenix, Cavendish Square in Central London, raised just over £4,000 for the music therapy charity.
The event has now contributed close to £10,000 to Nordoff Robbins since it was first staged in 2015.
The quiz was won by the team from Presto Classical (featured top left), who finished narrowly ahead of BBC Music Magazine (last year's winners) and Gramophone, who tied for second place in a keenly contested quiz.
Seventeen teams drawn mainly from classical labels and distributors took part (2nd top left), filling The Phoenix venue to capacity.  Among the raffle prizes on offer (3rd top left) were premium opera tickets, festival passes, hampers and champagne along with box sets generously donated by record companies.
The quiz was compiled by Gramophone Editor-in-Chief James Jolly and compered by Jeremy Elliott (4th left).
The organisers – members of the BPI Classical Committee – would like to place on record their sincere thanks to everyone involved.
Through a well-chosen video from Nordoff Robbins, presented by Carys Robshaw, the participants were also able to see at first hand, through a therapy session visited by Alexander Armstrong, how much the charity achieves with the money raised each year.
Founder and co-organiser, PPL's Ben Hogwood said: "We'd like to thank everyone involved for their time, generosity and enthusiasm in supporting such a worthwhile cause.  It was a thoroughly enjoyable evening and we're proud that we were able to raise nearly a third more than last year. 
"The aim is to keep growing the event so that it becomes a key date in the music industry calendar and each year does that bit more to help Nordoff Robbins and the wonderful work that it does."
Co-organiser, Classical Music Consultant at Proper Music Distribution, Ginny Cooper, added: "I am always humbled to see so many people drawn from across the classical industry come together to dip their hands into their pockets and support such a worthy cause. I'm proud to be associated with it and to see so many friends and colleagues donate their time and energy to take part in what has become such a fun event."
"I am always humbled to see so many people drawn from across the classical industry come together to dip their hands into their pockets and support such a worthy cause"
Ginny Cooper