2018 Full Line-up  
Charlotte Kelly (Soul II Soul)
Mo Pleasure (Earth, Wind & Fire)
Dave Swift (Jools Holland)
Denise Leigh (Headliner of 2012 Paralympics opening ceremony)
Joe Slater (Rock 'n' Roller)
Professor Dan Reinstein (Eye surgeon and saxophonist)
Concert details
Thursday 11th October 2018
Doors 6:30pm (ends 9:30pm)
St Pauls Church, Bedford St, Covent Garden, London WC2E 9ED
Tickets cost £20 and include refreshments on arrival.
Book now for what promises to be a meaning and memorable night.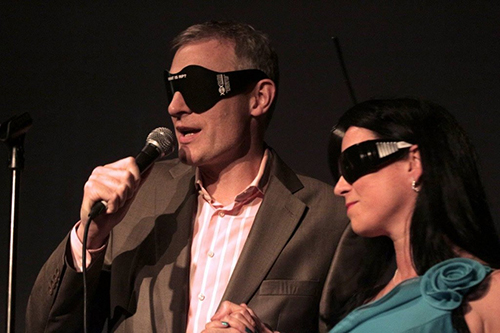 2018 Full Line-up  
Charlotte Kelly (Soul II Soul)
Mo Pleasure (Earth, Wind & Fire)
Dave Swift (Jools Holland)
Denise Leigh (Headliner of 2012 Paralympics opening ceremony)
Joe Slater (Rock 'n' Roller)
Professor Dan Reinstein (Eye surgeon and saxophonist)
Concert details
Thursday 11th October 2018
Doors 6:30pm (ends 9:30pm)
St Pauls Church, Bedford St, Covent Garden, London WC2E 9ED
Tickets cost £20 and include refreshments on arrival.
Book now for what promises to be a meaning and memorable night.
A host of artists will join together on World Sight Day (11 October) for 'Sound for Sight' to raise funds for Sightsavers, an international organisation working to prevent avoidable blindness.
The Sound for Sight charity concert is a spectacular sensory experience. Audience members will wear sight loss simulators as they listen to a variety of established and emerging performers at the renowned Actor's Church, St Paul's in Covent Garden.
Curated by Sound for Sight Founder, Laura Westcott and Mo Pleasure, the former Music Director of Earth, Wind & Fire, and produced by Talentbanq, the line-up includes Dave Swift (Jools Holland's Rhythm and Blues Orchestra), Denise Leigh (headliner at the London 2012 Paralympic opening ceremony) and Charlotte Kelly (R&B group Soul II Soul).
Charlotte Kelly was born blind with no sight at all in her left eye and virtually none in her right eye. 
Charlotte said: "I am very excited and delighted to perform at Sound for Sight because being blind from birth sound is one of the most important tools we possess as blind and visually impaired people. So, the treatment of blindness is a blessing for the growth on the human experience."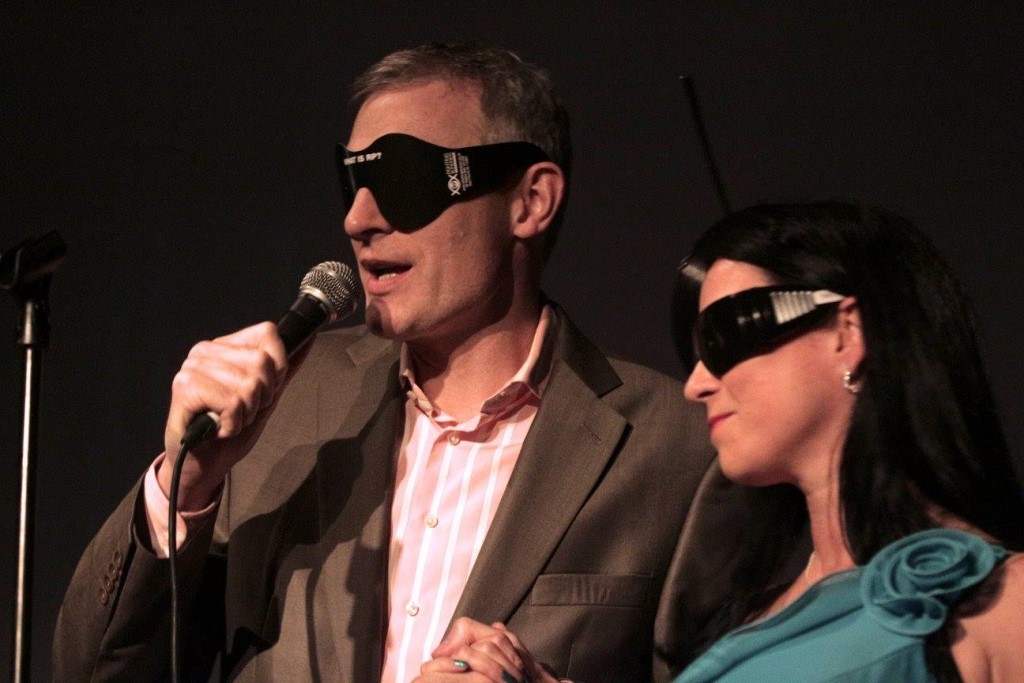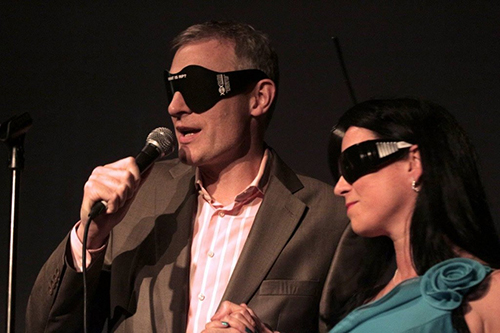 Founder Laura Westcott (pictured with Jeremy Vine) said:
"We are excited to partner with Sightsavers and support their fantastic work in eradicating trachoma, the world's leading cause of preventable blindness."
Mike Straney, Director of Major Giving at Sightsavers said: "Sightsavers is thrilled to be part of Sound for Sight - a spectacular and unique event. The money raised from the event will help us to continue protecting and saving the sight of people in some of the world's poorest countries, and fighting for equality for people with disabilities."
Past performers at 'Sound for Sight' include Markus Feehily from Westlife, Bryn Terfel, Izzy Bizu and Paul Potts.