BPI, MPA & DIT hosted annual event confirmed for 18th – 22nd June 2018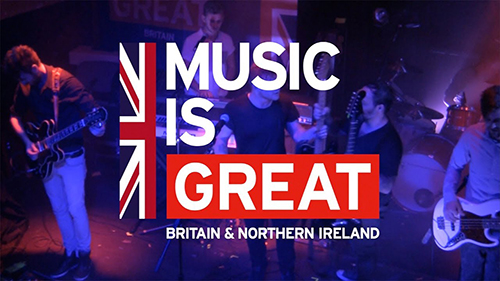 Delegates interested in attending the mission should complete the application here https://www.universe.com/lasyncmission2018
"Now well into its second decade, this event has become much-anticipated by all those in the business – songwriters and artists, labels and managers – keen to learn about the opportunities in the world's biggest sync market and to make the most of these through the invaluable networking that lies at the heart of the trip."
Chris Tams, BPI's Director of Independent Membership & International
BPI, MPA & DIT hosted annual event confirmed for 18th – 22nd June 2018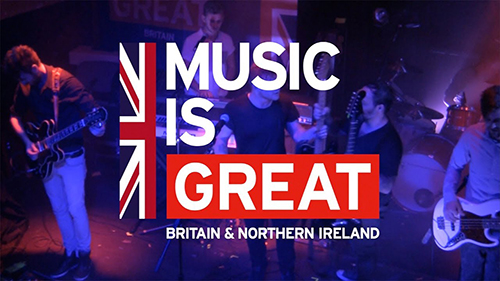 Music companies and individuals looking to participate in the 14th LA Sync Licensing Mission hosted jointly by the BPI, the Music Publishers Association (MPA) and Department for International Trade (DIT) have until 30th April to submit their applications.
Held at the iconic Capitol Tower in the heart of Hollywood, this popular industry event aimed at supporting the continuing growth of UK music exports will take place from the evening of 18th – 22nd June 2018.
The five-day mission is a broad-ranging and dynamic mix of panels, site visits, practical sessions, meetings and keynote speakers, and also includes an exclusive networking Reception at the British Consul General's residence held in honour of our delegates.
The annual Sync Mission thus enables record label and music publishing executives, songwriters, composers, artists and managers to benefit from a unique insight into the operation of the lucrative sync licensing market in the US.  The mission also provides a priceless opportunity to meet with many of the key players and decision makers from the world of sync working across the TV, film, advertising and games markets in the media capital of the US…….the world's largest entertainment market. 
Last year, over 40 selected British music companies and individuals descended upon Hollywood to meet with executives responsible for placing music on films including Spotlight, The Hateful Eight and Fantastic Four, TV shows including Girls, The People vs OJ Simpson, NCIS, Stranger Things, and The Man In The High Castle, and video games including Assassins Creed, Forza Horizon 2 and Rainbow 6. Recent successful sync placements off the back of these sessions include tracks for the multiple award-winning The Shape of Water and for the #1 box office Halloween smash Boo 2 amongst others.
Commenting on the mission, BPI Director of Independent Membership & International, Chris Tams said:
"Sync is not only a growing source of revenue for the music community, it increasingly helps to promote British music around the world and contributes to its exports. That's why we are delighted to once again partner with DIT and MPA to host the annual LA Sync mission.  Now well into its second decade, this event has become much-anticipated by all those in the business – songwriters and artists, labels and managers – keen to learn about the opportunities in the world's biggest sync market and to make the most of these through the invaluable networking that lies at the heart of the trip."
Jane Dyball, CEO, MPA Group Companies added:
"Now more than ever sync income is an integral part of music publishing, and this is reflected in the growing sync teams within our members' organisations. The LA Sync Mission provides our membership with a fantastic opportunity to broaden their networks and expand their knowledge.   For the 14th year in a row we are glad to be teaming up with our friends at BPI and DIT.  We are delighted to have their continued support in putting on this event which focusses on creating opportunities in this ever evolving area of our industry and which brings increased publishing income back to the UK."
Delegates interested in attending the mission should complete the application here https://www.universe.com/lasyncmission2018
The deadline for applications is 30th April 2018. The mission costs £500 plus VAT to register and interested parties should note that funding may be available through DIT, details of which can be obtained through [email protected]
Full details on the mission are available on the BPI website: www.bpi.co.uk MPA Website www.mpaonline.org.uk
Delegates interested in attending the mission should complete the application here https://www.universe.com/lasyncmission2018
"Now well into its second decade, this event has become much-anticipated by all those in the business – songwriters and artists, labels and managers – keen to learn about the opportunities in the world's biggest sync market and to make the most of these through the invaluable networking that lies at the heart of the trip."
Chris Tams, BPI's Director of Independent Membership & International