BPI's Music & Tech Springboard programme acts as tech A&R for our music industry members. Here, BPI's Innovation Manager Amalie Briden highlights '5 to watch' from our growing community of tech startups:
The record industry is built on innovation and technology. So it's a no-brainer that the BPI runs a free membership programme for tech startups all over the world who we feel have something to offer our members here in the UK. We run initiatives and presentations all year round, so if you're looking for a startup for a particular project, or you just want to dip in and see what's happening in the music-tech space, this feature is for you. Please contact [email protected] for any information about the startups we work with.

Recent alumni from the Abbey Road Red incubator programme, Rachel and Joe Lyske are a formidable brother and sister duo about to radically transform the music industry. Their company, DAACI, is the next step in the evolution of music creation – a comprehensive AI system that composes, arranges, orchestrates and produces authentic, high-quality and original music with emotional and narrative awareness. Set to empower today's generation of composers for the next generation of content – forming a central part of game production, the metaverse, digital world and dynamic virtual experiences – DAACI is based on more than 30 years of patented research, and supported by partnerships with UKRI Centre for Doctoral Training in AI and Music, at Queen Mary University of London. DAACI's pioneering technology ecosystem and meta-composition engine enhances the power of the composer to deliver personalised and emotional music to any brief, anywhere. The recent acquisitions of MXX and WiSL herald the ultimate creative AI ecosystem – made for, by and with composers at its heart.

With a near-decade-long track record building up innovative music and data products and driving product teams at Deezer and Soundcharts, Julie Knibbe is now CEO & Founder of Music Tomorrow - a company working at the forefront of music data and explainable AI to help labels increase their artists visibility on streaming algorithms. Part consultancy, part resource hub on Recommender System Optimization (or, SEO for Streaming Platforms!) Music Tomorrow also offer an advanced tech platform, enabling users a fascinating insight into the future of music discovery, and streaming platform SEO technologies.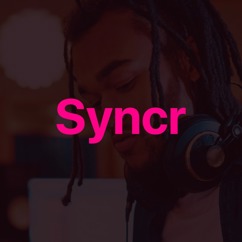 Syncr puts the power of sync directly into the hands of artists and rightsholders. Working with big name brands such as BBC, Netflix, Amazon, CBS, HBO and Apple TV, Syncr allows users to discover briefs from brands, submit songs and track progress of submissions across their platform. Syncr were involved in the Amazon Prime documentary 'Unsigned', telling the story of music discovery via a project with American Express.

Co-founders of SonX, Lee Gray and Lewis Donovan, met whilst working as part of Sony's 4th Floor Creative team. Lee's background in fashion and influencer marketing has inspired SonX, as a way of turbo-charging fan-powered monetisation for musicians and artists in what he sees as a huge gap in the market. Their platform empowers musicians to monetize their content, build vibrant communities and form deeper relationships with their fanbases. Using the tagline 'Web2 meets Web3', fans can buy physical and digital merchandise, fan-only tickets and gain digital rewards for being part of the community. It's playful, fun and as a subscription model, offers access to exclusive content, merchandise, interactions and digital collectibles that just don't exist anywhere else. Currently in Beta form, SonX plan to 'redefine how fans and artists connect worldwide'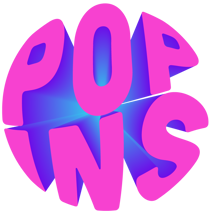 Augmented reality is opening up new possibilities for music fans and artists alike, and one of the start-ups leading the way is Popins. Based in Seattle, Popins uses volumetric video technology to turn musicians into 3D holograms that can be viewed on smartphones. This technology magically blends the real world with virtual artists to create a more immersive and interactive environment for fan alongside a new revenue stream for the music industry. Popins has already received recognition and support from various industry players, including The ASCAP Lab, NYC Media Lab, the WTIA accelerator program and was a finalist in the Music Ally SI:X competition to recognize start-ups innovating in music and technology.
If you have any questions or would like to learn more about the startups working with BPI's tech community programme, please contact [email protected]