Titles released/reissued to coincide with NAD dominate last week's Official Vinyl Chart with Iron Maiden at No.1 and over half of the Vinyl Top 40 placings
Also claiming three places in the Official Album Charts Top 20 and 1 in 10 of the overall Top 200
Contributing to a 24% Saturday lift and to 112,000 total vinyl sales; the 4th biggest vinyl week of 2020
80s theme provided a cultural & commercial focal point, with campaign boosted by media engagement and strong social buzz through #MyAlbumEscape digital campaign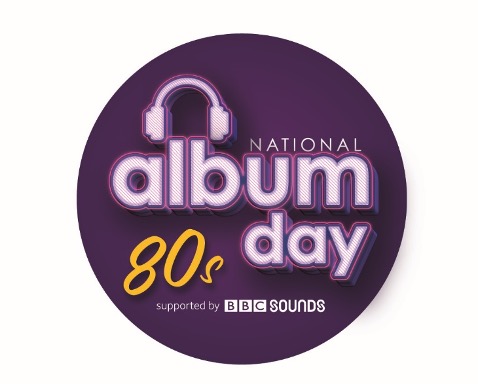 Titles released/reissued to coincide with NAD dominate last week's Official Vinyl Chart with Iron Maiden at No.1 and over half of the Vinyl Top 40 placings
Also claiming three places in the Official Album Charts Top 20 and 1 in 10 of the overall Top 200
Contributing to a 24% Saturday lift and to 112,000 total vinyl sales; the 4th biggest vinyl week of 2020
80s theme provided a cultural & commercial focal point, with campaign boosted by media engagement and strong social buzz through #MyAlbumEscape digital campaign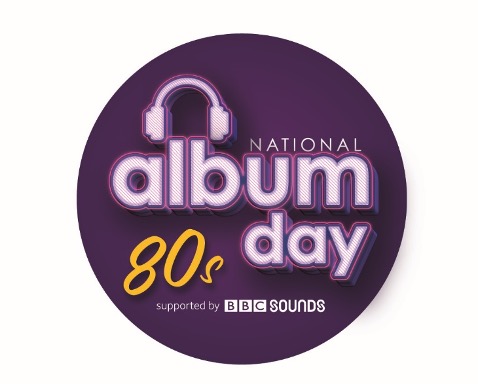 The third edition of National Album Day, held last Saturday, 10th October, has been hailed the most successful yet by industry figures and by its joint organisers, the BPI and The Entertainment Retailers Association, with the impact reflected in the Official Vinyl Charts, the Official Album Charts and sales overall as well as across media and socials.
Presented in association with broadcast partner BBC Sounds and audio partner Bowers & Wilkins, National Album Day celebrates our love of the album, the continuing importance of the format, and the personal stories artists can share through the artform.  This year the day paid tribute to the musically rich decade of the 1980s, supported by a host of artist ambassadors and album platforms such as Tim's Twitter Listening Parties and Classic Album Sundays. 
The day and the week-long build up beforehand took a step up commercially, with the 80s theme providing a release window for a large number of titles by artists who came to the fore during the era or for acts who cite the decade's music as an inspiration – many released on collectible coloured or picture disc vinyl or as deluxe special editions and box sets.
The influence of National Album Day was most felt in the Official Vinyl Chart, where six of the Top 10 and 23 of the Top 40 – over half – were made up of titles released to coincide with National Album Day or had an 80s association.  This included at No.1 Iron Maiden's classic self-titled debut from 1980, re-issued for NAD and marking its 40th anniversary, as a special limited edition picture disc.  The Stone Roses' The Stone Roses from 1989 followed at No.2, with Linkin Park's Hybrid Theory/Reanimation (3) and Foals' Collected Reworks (4) – who have cited the 80s as an influence – Duran Duran's self-titled 40th anniversary release on limited edition white vinyl (6), and Tears For Fears' chart-topper from 1989, The Seeds of Love (10) also featuring in the Top 10.
Below them, dominating the rest of the Top 40 Vinyl Chart, were a range of other associated titles, including a host of classic Kraftwerk re-issues (including The Man Machine and Computer Love at No.11 and No12 respectively); Talk Talk's It's My Life on limited edition purple vinyl (18); Vienna by Ultravox (19); Dexys Midnight Runners' Searching For The Young Soul Rebels (25); The Blues Brothers Original Soundtrack, which celebrated its 40th anniversary on National Album Day itself (26); Phil Collins' No Jacket Required on orange vinyl (28); the 6-LP Sade collection This Far (29); Deacon Blue's Raintown (30); ZZ Top's Eliminator (31); and Paul Simon's Graceland on clear vinyl (35).
See the full Official Vinyl Albums Chart Top 40.
These albums between them sold nearly 25,000 copies on vinyl format in the chart week just gone, contributing to a total of just under 112,000 copies for the vinyl market as a whole – in the process helping to lift it by 9.2 per cent on the previous week and by just over a third (34%) on the equivalent week a year ago. It helped to make the week the fourth-biggest vinyl week of 2020 so far, and the third-highest since Lockdown.  The Saturday of National Album Day (10/10) itself, saw vinyl LP sales rise by 24 per cent on the previous Saturday (and 19% year-on-year), while the Friday (9/10) –  the day the albums were largely all released – saw a 44 per cent year-on-year spike. 
Many of these titles also found their way in the overall Official Album Chart along with releases on CD which also came out to coincide with National Album Day. Most notably Dire Straits' The Studio Albums 1978-1991 (9), which entered The Top 10 and was joined by Tears for Fears (13) and Iron Maiden (20) in the Top 20.  Below these were a number of the titles that performed strongly on vinyl, together with other releases including Invitation by Ward Thomas (29) – who were NAD ambassadors and for the event performed via a live stream of new and 80s tribute tracks – UB40 (Essential – 30), and ABC (Essential – 62). Sigue Sigue Sputnik's Flaunt It 4-CD limited edition box set came just outside the Top 200 along with Soul II Soul's Club Classics Vol.1, re-issued on gold and black vinyl.
The relative performance of all these releases and reissues meant that there were 19 titles in the Official Albums Chart Top 200 itself, in all accounting for 41,000 copies across all formats and 11 per cent of album consumption across the Top 200. Just under a third (30.1%) of physical sales across the Top 200 albums could be attributed to titles relating to the Eighties or that were in some way associated with National Album Day (49.3% of vinyl sales and 21.6% of CD purchases).
The best-selling title in the Official Album Compilations Chart was Now 100 Hits – 80s No.1s, which was also released to coincide with National Album Day.
Geoff Taylor, Chief Executive BPI, BRIT Awards & Mercury Prize, said:
"Our goals this year were to boost public engagement with National Album Day and generate greater impact in-store. Fantastic coverage across the BBC, combined with stories across print and social media, led to a national conversation about the importance of the album. The 80's theme seems to have resonated with fans and delivered a significant impact on the chart. We are grateful to the artist, label and retail communities for embracing the day so enthusiastically; to our ambassadors and our partners BBC Sounds and Bowers & Wilkins; and to everyone who worked so hard to take this event to the next level."    
Kim Bayley, Chief Executive Entertainment Retailers Association, said:
"For ERA members, National Album Day celebrations stepped up a notch this year with a great selection of 80s CD and vinyl releases accompanied by outstanding support from BBC Sounds across their broadcast networks. Retailers supported across the board with prominent in-store branding from all four major supermarkets and HMV, as well as hundreds of indie record shops up and down the UK. With live events scaled back, many physical retailers and DSPs such as Deezer, YouTube, Amazon and Spotify were able to refocus their activity into the hugely successful #MyAlbumEscape social campaign as well as coordinating in-app editorial, live-streams and social media content. It certainly delivered an impactful commercial boost as well as fulfilling its role of bringing the nation together to celebrate such a culturally important part of music's heritage."
Chris Shiels, Sales Director Commercial Division Universal Music UK, said:
"It was encouraging to see music fans engaging with National Album Day again this year and having fun celebrating the 80s. It's clear looking at the charts that we have seen an uplift on footfall and sales on focus albums, while the ambassadors and media added great support and passion to an important day in the music calendar which saw it trending thought out the day."
Pat Howe, Head of Sales Proper Music Distribution, said:
"We are really pleased with the response to National Album Day this year. The enthusiasm amongst music fans for talking about their favourite albums was reflected in the outpouring of material across social media and seems to have established this now as a proper annual celebration. We look forward to seeing how the day will develop in different ways in the future."
David Athey, HMV Head of Music & Technology, said:
"HMV happily supported National Album Day, helping to promote the incredible hard work and vision that goes into creating a physical album. A real positive to come out of 2020 is that people have had the time to rediscover the pleasure of getting to know albums a little more and focusing on the 80s provided a theme that resonated strongly with our customers. Across all the key album events in the second half of the year kicking off with our very own Vinyl Week and subsequent RSD events plus NAD, limited coloured vinyl releases have consistently performed well, along with the new reissues, but we also pleased by the sales lift across the supporting catalogue in this offer. Our stores really got behind the 80's themed NAD event with colleagues dressing up and delivering some great social coverage, so we feel the clear theme really helped elevate the message this year."
National Album Day Ambassador, Toyah Willcox, said:
"It has been a huge privilege to be a NAD Ambassador this year. Celebrating the music of the 80s, a decade that is loved by generation after generation. The art in making an entire album is a journey the artist wants to take the audience on, personally I have treated all my albums as an audio journey.  This year's re-releases encouraged music lovers to buy timeless music. I like to think NAD has also encouraged new up-coming artists to think about making full albums as their right of expression, thus keeping the high street retailers stocked and trading in decades to come.  It has been a really lovely experience in a crazy year!"
National Album Day 2020 Ambassadors, Kim & Marty Wilde, said:
"Being National Album Day Ambassadors this year was an honour, privilege and total joy for us. The '80s were a pivotal decade for our family within the music industry, so to be able to represent this era for National album day 2020, was particularly special. It was fantastic to be able to work together again as father and daughter, sharing our combined experiences with everyone, and enjoying dad/daughter time together. Celebrating that rare feat of eight decades in music on the eve of national album day was the cherry on the cake…  a wonderful experience for us from start to finish."
National Album Day had no less impact in terms of media engagement, with highlights across TV & radio including slots on BBC One's The One Show, BBC Breakfast, and a Radio 2 'Sounds of the 80's with Gary Davies' national poll which revealed U2's 'The Joshua Tree' as the Ultimate 80s album.
Social media engagement was driven by the #MyAlbumEscape campaign, which invited fans, artists, celebrities, industry partners and the general public to nominate the album they turn to in order to lift their spirits. Trending throughout the day on Twitter with #MyAlbumEscape and #NationalAlbumDay, there were contributions from MPs, Premier League footballers, and fan groups of some of today's most popular acts, including Little Mix and Harry Styles, as well as contributions from the wider public.
Events this year included a week of Tim's Twitter Listening Parties, a Let's Talk About Music interview with Prince's staff engineer, Susan Rogers; a special edition of The Record Club with Groove Armada; a Classic Album Sundays Sister Sledge Q&A/playback; and a Deezer 80s movie drive-in. Retailers embraced the day, with HMV going retro to reintroduce its iconic 80s branding; indie stores engaging instore and online; the major supermarkets racking featured titles; and online and streaming platforms such as Amazon, Deezer and Spotify also giving promotional support.