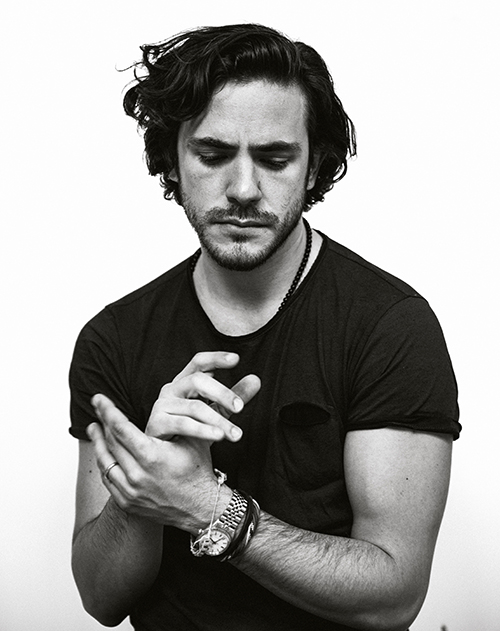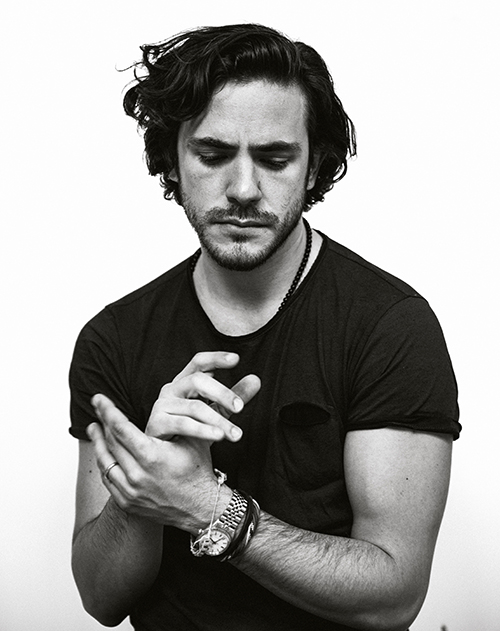 Songs of War is a songwriting competition to inspire the UK music community and commemorate 100 years since the end of World War One, while shining a spotlight on the need to support children forced to live with the brutality of today's conflicts. 
A panel of music industry heavyweights including AC/DC lead-singer Brian Johnson will choose a winner who will have the opportunity to perform their song at the Hard Rock Cafe on November 29th and have it played on national radio.
The competition organised by music agency Soundcheque coincides with the release of 'A Private War', a Hollywood biopic based on the true events of war photographer, Paul Conroy (portrayed by Jamie Dornan, Fifty Shades) and celebrated war correspondent, Marie Colvin (Rosamund Pike, Gone Girl).
Paul is also a musician and songwriter and wrote the song Take Good Care for Joss Stone and Dave Stewart. Paul will join the judging panel as well as providing photography from Syria and Libya for the competition video.
Paul Conroy says:
"I use music as a way to relax and let the creative juices flow when I'm not in the field. For me there have always been two aspects to music:- making it, and then, getting it heard.
I met Laura at six years ago after I was wounded in Syria and have always been impressed by her passion for music. This competition offers anybody with music in their soul an amazing opportunity to get their music heard by an incredible panel of judges with an equal passion for music."
Laura Westcott, Competition Organiser says:
"I heard Paul Conroy's tragic yet inspirational story the day he arrived in hospital after escaping from Homs. His heart was broken for Marie and all the other innocent people he saw suffering and being slaughtered in Syria.
Besides being an incredible photojournalist, Paul is also a songwriter and musician. Not many people know that he wrote the war-themed song 'Take Good Care' for Joss Stone and Dave Stewart. I had the privilege of hearing Joss and Paul perform this song, and it became my inspiration for the competition.
'Songs of War' aims to bring conscious awareness to the ongoing conflicts through the universal language of music and its power to evoke emotion."
The competition requires UK based artists to submit original songs about conflict/peace/hope to a panel of hand-selected music industry judges for review.
The panel includes:-
Brian Johnson (AC/DC)
Crispin Hunt (BASCA Chairman)
Eddy Temple-Morris (Virgin Radio)
Chris Difford (Squeeze)
Claire Sturgess (Absolute Radio)
Jeremy Vine (Radio 2, Channel 5)
John Giddings (Solo, Isle of Wight Festival)
Nicky Bignell (Head of sync BBC)
Ed Potton (The Times)
Sunta Templeton (Radio X)
Yann McCullough (James Bond Spectre)
Dan Gillespie Sells (The Feeling)
Chris de Burgh
See full judging panel here
An extensive prize list is on offer to the winning act, including:
£1000 Cash
Recording time at Richard Branson's family Home Studio
National Radio Support
One year free membership to SYNCR for paid opportunities in Media / Film / TV
A live show will be held in Mayfair, London on Thursday 29 November, at the prestigious Hard Rock Cafe, Hyde Park and live streamed via SYNCR Live on a donate per view basis.
A live show will be held in Mayfair, London on Thursday 29 November, at the prestigious and original Hard Rock Cafe London and live streamed via Syncr Live on a pay per view basis to an audience of approx 2 million with proceeds being donated to War Child.
The winner of the competition will be invited to perform alongside an existing line-up which features Samuel Jack (whose song "Refugee" features in the video) and Jack Savoretti whose grandparents are both refugees.
Jack Savoretti says:
"Songs about war can have many faces... some are protest songs, others can be uplifting, inspirational and some are simply there to give courage... More than the ideology behind how wars start and end, I've always been fascinated with songs that tell the stories of those who live through war."
The winner will also receive a series of one-to-one mental health coaching sessions, courtesy of Music for Mental Wealth to help better prepare the recipient for a career in the creative industry.
This competition is one of the first of its kind to offer Mental Health support as a prize.
Sarah Handy, Head of Sales and Marketing at The Hard Rock Cafe says:
"Philanthropy has been at the heart of Hard Rock's business since 1971.  We have provided financial and volunteer support across the globe to wide ranging causes including human trafficking, breast cancer research, hunger relief, homelessness, disaster relief, and much more. We continue to use the power of music to improve lives. Music is energy. It stirs emotions, inspires, connects and restores.  We are a brand that knows the power of music. It's who we are. So we are delighted that Hard Rock Cafe London has been asked to be involved in this competition to raise awareness through the sound of music of the devastations created by war".
Jim Benner, Music Events Specialist at War Child UK says:
"War Child's heritage has its roots in music and as the charity turns 25 it's a privilege to continue to work with the best acts and artists to strive for a world with no child's life torn apart by war. The winner of the brilliant Soundcheque competition joins the list of musicians such as  Coldplay, Sam Smith and Florence + The Machine as a War Child artist performing and raising money for our crucial work."
Applications for the competition open on Monday, 1 October 2018. Entries close 28 October 2018.
To apply, or for more information, please visit: soundcheque.com
#SongsOfWar