Week-long build-up of events & activity celebrating the UK's love of the album
Supported by BBC Music and with backing across the music community
Artist engagement, leading the national conversation around the format as it evolves
At 3.33(r)pm on Saturday, 13th October – British public invited to play favourite record
Marking the 70th anniversary of the album in 2018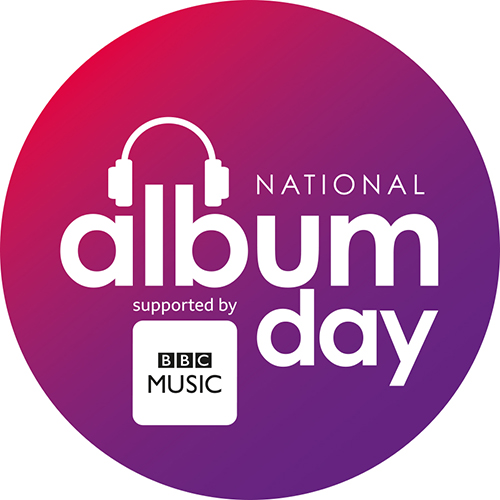 "I vividly remember being excited by so many classic albums as I was growing up, like Marvin Gaye's 'What's Going On', Dylan's 'Freewheelin'', and Erykah Badu's 'Mama's Gun', although, if I had to pick one, the album that most inspired me was Tracy Chapman's self-titled debut. It featured the incredibly powerful 'Why?' - a song that has become a real anthem for me not least as it was the first to bring home the emotional power of lyrics. The way we engage with music may be changing, but for me the album remains the ultimate expression of the songwriter's craft." - Paloma Faith
Week-long build-up of events & activity celebrating the UK's love of the album
Supported by BBC Music and with backing across the music community
Artist engagement, leading the national conversation around the format as it evolves
At 3.33(r)pm on Saturday, 13th October – British public invited to play favourite record
Marking the 70th anniversary of the album in 2018
All sectors of the British music community have come together with BBC Music to proudly announce a new annual event – the first-ever National Album Day on Saturday, 13th October 2018.  
National Album Day will mark the culmination of a week-long series of events and activity around the country that will celebrate all aspects of the UK's love of the album – new releases and classic recordings across all genres of music. It will also pay tribute to the sleeve artwork that contributes to the album's iconic appeal. This inaugural event comes in a year that coincides with the 70th anniversary of the album.  
Planned activity will include dedicated BBC Music programming and editorial support; retail events and artist personal appearances; Classic Album Sundays LP playbacks and artist interviews/fan Q&As; and online listening parties. A social media campaign (@AlbumDayUK/#NationalAlbumDay) will invite people to nominate and share the album that has most inspired them; and at 3.33pm on 13th October – National Album Day – fans, stores, radio stations and public spaces will be invited to play their favourite album in full.
Leading the 'national conversation' will be the artists and producers who give expression to the album as a conceptual body of work, and help to define the format's purpose and meaning.  Numerous musicians are giving National Album Day their backing (see attached sheet of artist quotes & industry testimonials), while others will be confirmed in due course.
National Album Day is delighted to announce Paloma Faith – Sony Music/RCA recording artist, as one of its first artist ambassadors, who says: "I vividly remember being excited by so many classic albums as I was growing up, like Marvin Gaye's 'What's Going On', Dylan's 'Freewheelin'', and Erykah Badu's 'Mama's Gun', although, if I had to pick one, the album that most inspired me was Tracy Chapman's self-titled debut. It featured the incredibly powerful 'Why?' - a song that has become a real anthem for me not least as it was the first to bring home the emotional power of lyrics.  The way we engage with music may be changing, but for me the album remains the ultimate expression of the songwriter's craft."
The event's official broadcast partner is BBC Music, which is supporting the initiative through programming and editorial support on BBC Radio 1, BBC Radio 1Xtra, BBC Radio 2, BBC Radio 3, BBC Radio 4, and BBC Radio 6 Music stations plus on BBC iPlayer and BBC Four – which will be re-screening some of its celebrated music documentaries.  
James Stirling, Head Of Content Commissioning, BBC Music, says: "BBC Music is proud to support the first National Album Day. The role of the album has evolved over 70 years – through vinyl and beautiful artwork to current streaming consumption – yet the story behind a great album remains an important part of British culture. We look forward to exploring the album in all its glory and telling these stories across the BBC."
National Album Day is announced at a time when demand for albums remains strong, underlining the format's cultural and commercial significance and its enduring appeal at the heart of British recorded music.  In 2017 135m albums, or their equivalent, were either purchased, downloaded or streamed, a rise of 9.5 per cent on the previous year.  4.1m of these were on vinyl – the highest level since the start of the 1990's.  The BPI estimates that a staggering 5 billion albums have been sold in the UK since the format's advent in 1948. 
Further evidence of the format's continuing relevance is provided by an ERA tracking study5 in May 2018, which showed that nearly 60 per cent of respondents had listened to an album in full in the month prior to the online survey.  And whilst albums are most often associated with older music consumers, the research suggested that it is actually younger fans who are more likely to have listened to an album recently: over half (55%) of those polled aged 25 or below said they had listened to an album in the previous week, compared with 45 per cent of 45-54 year-olds and just 33 per cent of those aged 55 or above. The research also challenged the notion that albums are a male preserve – with nearly four in ten (38%) female consumers having listened to an album in the week prior to the study, compared with 45 per cent of male respondents.   
National Album Day is being organised jointly by ERA (Entertainment Retailers Association), representing the nation's music retailers and digital/streaming platforms, in partnership with record labels body, the BPI (British Phonographic Industry).  It also has the backing and input of the wider music community, including AIM (Association of Independent Music), Classic Album Sundays, BBC Music, FAC (Featured Artist Coalition), MMF (Music Managers Forum), MPG (Music Producers Guild), Official Charts Company, PPL (Phonographic Performance Limited), United Talent Agency, and industry umbrella body UK Music.
One of the originators of National Album Day, whose vision is helping to provide impetus for the event, is Iain McNay, Chairman of Cherry Red Records, a label which was launched 40 years ago and is still very much Independent, who says: "The format of the album is so important. Even in this era of the growing popularity of streaming, the majority of artists still think in terms of writing and recording albums rather than just tracks. National Album Day is a great reminder of the creative thought and brilliance that goes into the making of an album, and it is a way that we can all participate by listening to and remembering our favourite albums. The album is the King of music formats; long live the King!"   
Kim Bayley, Chief Executive ERA, says: "Individual tracks may have stolen the limelight over the past few years, but British music fans love albums as much as ever. National Album Day is an opportunity to throw the spotlight back on to long-form listening and we are delighted that the Record Store Day team will play a key role in establishing this first-time event working alongside our friends and colleagues at the BBC, the BPI and the wider music community."
Geoff Taylor, Chief Executive BPI & BRIT Awards, adds: "It is fitting that, in this 70th anniversary year, we should look to create a special moment that celebrates the UK's love of the album and the huge role it plays at the heart of our popular culture. The album has underpinned the phenomenal success of recorded music the world over, providing artists with a compelling medium through which to express their creativity and fans the freedom to engage with all shades of music through the stories that it tells. 
"Streaming may be broadening our ability to access and discover music, but the concept of the album as a body of work that expresses a narrative or an artist's creative vision at a given moment, remains as relevant and inspiring as ever."
The organisers plan to grow National Album Day organically into an annual event so that becomes a keenly anticipated part of the music industry calendar, in much the same way as Record Store Day.
For more details on National Album Day, and how to participate, visit www.nationalalbumday.co.uk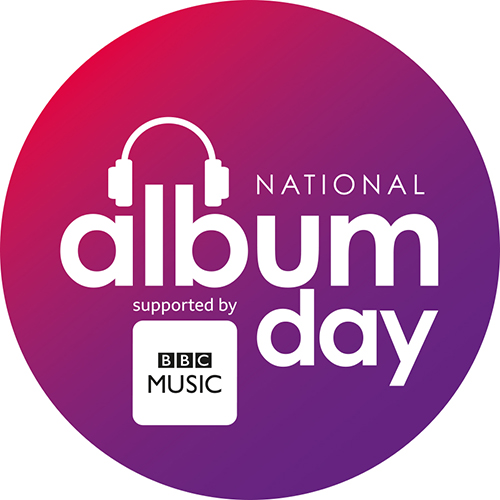 "I vividly remember being excited by so many classic albums as I was growing up, like Marvin Gaye's 'What's Going On', Dylan's 'Freewheelin'', and Erykah Badu's 'Mama's Gun', although, if I had to pick one, the album that most inspired me was Tracy Chapman's self-titled debut. It featured the incredibly powerful 'Why?' - a song that has become a real anthem for me not least as it was the first to bring home the emotional power of lyrics. The way we engage with music may be changing, but for me the album remains the ultimate expression of the songwriter's craft." - Paloma Faith