4th in series "where music meets tech" to be held 24th April 2018
Margot James, Minister for Digital and the Creative Industries welcomes the initiative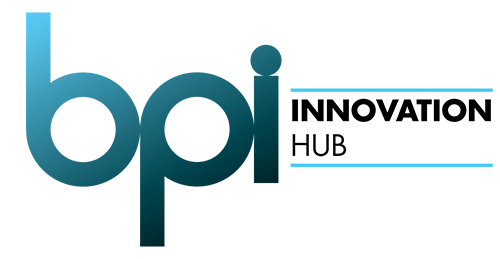 "We want the UK to be the best place in the world to trial pioneering technology and grow a digital business, while maintaining our status as a global leader in artistic and cultural excellence.

"It is fantastic to see the work the BPI is doing to bring content providers together with tech entrepreneurs. I welcome its initiative which, alongside our Culture Is Digital programme, will help both sectors grasp commercial opportunities now and in the future. This move will also cement our place as a creative powerhouse in the digital age."
- Margot James, Minister for Digital and the Creative Industries
4th in series "where music meets tech" to be held 24th April 2018
Margot James, Minister for Digital and the Creative Industries welcomes the initiative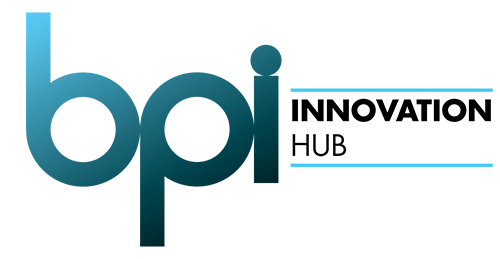 The latest BPI Innovation Hub is set to take place on Tuesday evening, 24th April 2018 and will be hosted by digital technology innovation centre Digital Catapult at its London Kings Cross offices.
This regular forum, directed by Regent Street Records CEO and BPI Council member Vanessa Higgins, seeks to match up innovative tech businesses with record labels and music companies that are looking for creative technology solutions to help make the most of their business and commercial opportunities.
Participation is by invitation only, and this will be the fourth event staged since the Hub was re-launched in November 2016.  The BPI, Runway East in Shoreditch and 7digital have acted as previous hosts.
The line-up for April's event is still being finalised, but it will cover a mix of sectors and genres and will feature representatives from the major labels as well as independents of all sizes ranging from the LSO and Asian Arts Network to [PIAS] and Regent Street Records.
The tech side will include exciting start-ups such as the winner of SLUSH 2018 Warm – the bot platform IamPOP, and music/tech incubator The Rattle, with more to be confirmed. A Case study will also be given by Seth Jackson of Landmrk to show their successful campaigns with both BMG and Sony.
Welcoming the BPI Innovation Hub, Margot James, Minister for Digital and the Creative Industries, said:
"We want the UK to be the best place in the world to trial pioneering technology and grow a digital business, while maintaining our status as a global leader in artistic and cultural excellence. 
"It is fantastic to see the work the BPI is doing to bring content providers together with tech entrepreneurs.    I welcome its initiative which, alongside our Culture Is Digital programme, will help both sectors grasp commercial opportunities now and in the future. This move will also cement our place as a creative powerhouse in the digital age."
Vanessa Higgins, BPI Innovation Hub Director, said:
"We're very excited to be hosting this latest Innovation Hub at Digital Catapult – aptly located in a part of the city that is teeming with tech and cutting edge ideas.  Since the initiative launched in 2016 we have grown a real community of labels and technology companies working together to challenge and disrupt the ever-changing landscape of the modern music industry.
"This fourth gathering of the Hub will bring together fresh start-ups as well as those who have previously presented, and will also demonstrate real case studies where tech and labels have successfully worked together to promote music in both the digital and physical spaces."
Vanessa is closely supported by her Innovation Hub team, which includes Charles Fitzgerald, Anthony David King, Seth Jackson, Stephen O'Reiley and BPI Director of Independent Member Services, Chris Tams, who is responsible for its general administration. 
Jeremy Silver, CEO Digital Catapult – who are hosting the BPI Innovation Hub, said:
"Following the successful launch of Spotify on to a public market this week, the climate for private investment in music-related start-ups is definitely improving. Bringing together companies from the content side and the technology side always leads to an exciting combination of different cultures. Sometimes that throws up highly provocative and disruptive ideas, at other times it just produces really good business propositions that enhance existing music business models.
"We're excited to be hosting the BPI Innovation Hub meet-up in our space here at Digital Catapult, where we hope that innovative combinations will thrive and unexpected fusions of ideas from different corners can come together fruitfully and energetically."
The Innovation Hub has attracted the interest of a broad range of tech companies and labels of all sizes, but its organisers are particularly keen to ensure that the independent community is also served. 
Any label or music/tech start-up company interested in participating at future BPI Innovation Hub events, are invited to sign up via the website here
"We want the UK to be the best place in the world to trial pioneering technology and grow a digital business, while maintaining our status as a global leader in artistic and cultural excellence.

"It is fantastic to see the work the BPI is doing to bring content providers together with tech entrepreneurs. I welcome its initiative which, alongside our Culture Is Digital programme, will help both sectors grasp commercial opportunities now and in the future. This move will also cement our place as a creative powerhouse in the digital age."
- Margot James, Minister for Digital and the Creative Industries