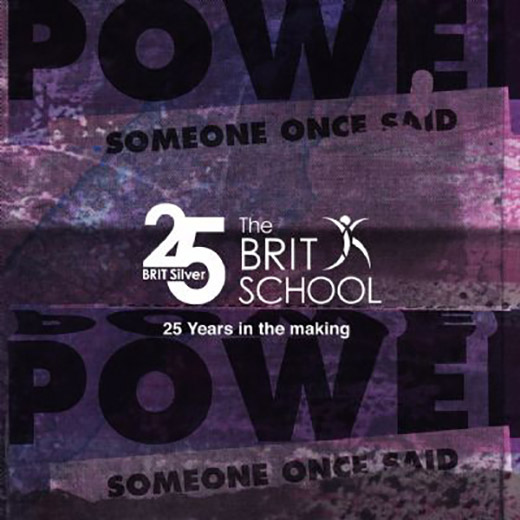 "The BRIT School needs to continue to be at the cutting edge of British innovation, commerce and imagination. As we look to our future we remain committed to the power of arts and vocational education."
Stuart Worden, Principal of The BRIT School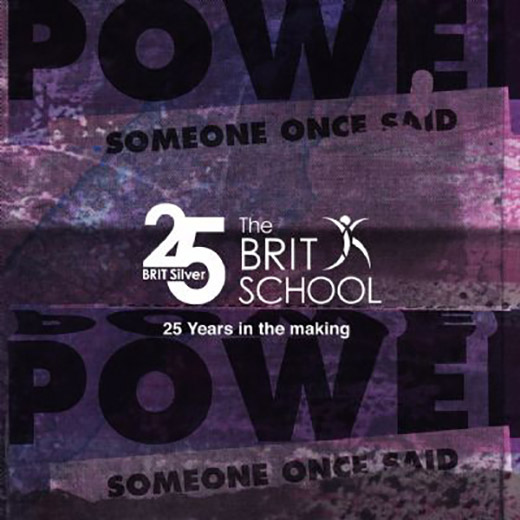 As The BRIT School for the Performing Arts and Technology moves into its second quarter century, Principal Stuart Worden lays out its vision of the future at a time when the arts and associated technology are becoming increasingly important in society and to the UK economy.
Principal of The BRIT School Stuart Worden said:
"The BRIT School needs to continue to be at the cutting edge of British innovation, commerce and imagination. As we look to our future we remain committed to the power of arts and vocational education.  We are in a confident position. In our first 25 years we have maintained dizzy heights and the 7,000 students that have passed through The BRIT School's doors have made an astonishing contribution to the economic and cultural life of this country. I am passionately ambitious to maintain those standards.
"However, as we star-gaze into the next 25 years and the future, we face significant financial challenges and it will be increasingly important that we look beyond the BRIT Trust to continue to support our future students and offer them the opportunities to enrich their lives. As society and technology develop, the arts will play an even more pivotal role in commerce and peoples' everyday way of communicating and operating."
Geoff Taylor, Chief Executive BPI & BRIT Awards, said:
"The BPI is proud to have helped to establish The BRIT School nearly 30 years ago when it was just a very ambitious plan.  We continue to fund the School through The BRIT Awards and our charity, The BRIT Trust, which has contributed more than £10 million to date.
"The School makes its mark on so much of Britain's creative output, but, with government cuts to its funding, its ability to keep producing outstanding musicians, actors, dancers and other creative talent is under threat.  That is why it is imperative to map out a new vision for the School's future that will help to preserve its world class status.
"Technology, which is rapidly being shaped by artificial intelligence and virtual reality, will continue to transform peoples' lives and the School must be allowed to continue all the brilliant work it has done in its first 25 years."
In 1991 The BRIT School was founded by the music industry, politicians and a number of visionaries to set up a unique organisation. Today, the School reminds its future applicants that the creative industries are worth £84 billion to the UK economy - that 34% of CEOs from the FTSE 100 companies have studied the arts and that 99% of its graduates go onto employment or enrol on courses of their choice when they leave.
The BPI and BRIT School are jointly hosting BRIT Vision to set out what the future of The BRIT School will look like alongside celebrating its 25 year history and marking the generosity of all its supporters, in particular The BRIT Trust.  Guests in attendance will include figures from across the music industry, tech companies, TV and film, Governors and alumni.  Minister of State for Digital The Rt Hon Matt Hancock MP will also be attending.
Creative Industries Minister Matt Hancock said:
"For 25 years The BRIT School has given young British talent such as Adele and Tom Holland the platform they need to showcase their skills across the world. We back our great Creative Industries, worth billions to our economy, and worth more than money can buy to our culture, our global standing and the joy of life.
We want to keep our creative industries going from strength to strength and it is places like The BRIT School that will continue to produce many more success stories in our thriving music, theatre, television and cinema industries. I want to see The BRIT School success replicated so everyone can nurture their talent and reach their true potential."
There will be performances from students and the key note speaker will be former student Gemma Cairney.  Gemma studied Theatre at The BRIT School and left to embark on a successful polymathic career in broadcast (TV and Radio), business and fashion. She is a published author releasing her first book this year; 'Open, A Toolkit For How Magic And Messed Up Life Can Be'.
"The BRIT School needs to continue to be at the cutting edge of British innovation, commerce and imagination. As we look to our future we remain committed to the power of arts and vocational education."
Stuart Worden, Principal of The BRIT School