A camera's journey around the planet turned into music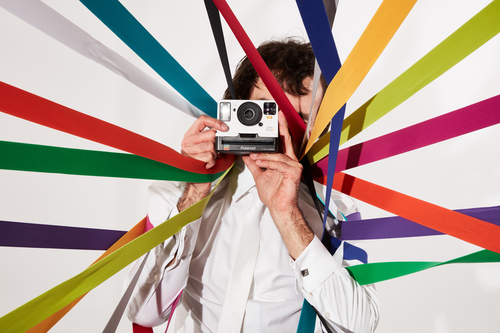 "For me this project was a perfect way of stepping back and feeling the excitement of something new and unpredictable."
Stergin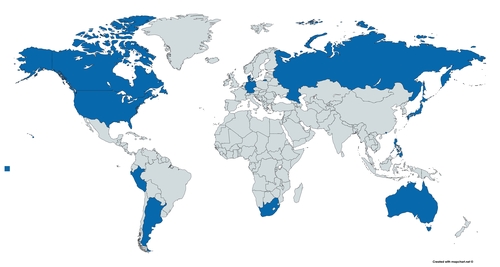 A camera's journey around the planet turned into music
The newest music project of musician Stergin will be inspired by the global journey of a camera through 12 different countries. A Polaroid camera gets sent around the world visiting all five continents. 12 different people will take a single shot of a place that's special to them. Once they have taken their picture they send it back to Stergin and the camera on to the next person. Stergin will then write and produce 12 tracks inspired by those photos and related stories. The Austrian born producer, songwriter and performer recently released his Debut EP via NAIM Records feat. Drummer Adam Betts (Squarepusher, Goldie, Heritage Orchestra) and also produces tracks for Sounds Of Red Bull. His music defies genre brackets, combining elements of electronics, classical and rock music. Past projects include his Monday Evening Bathroom Sessions where he covered the #12 of the US Billboard charts for 12 weeks or turned Newspaper articles into songs.
"The thought of sending an analogue device around the planet bringing me back images and stories felt very exciting. I decided to just see what people think of this idea. I put up a call for participants on Facebook and very soon felt that it is resonating with a lot of people. Two weeks after I had all 12 participants sorted. They're from all walks of life and are now all connected through the project. Each person will only have a single chance of capturing a moment so they really have to think about it. I want them to take a photo of a place that's special to them. It can be anything. I will then use their stories to inspire my tracks."
After living in London for 8 years and being part of the music industry Stergin felt the need to step back and re connect with his inner artist voice. "I kind of got stuck in the London bubble and felt I need a way to get out of it. As an artist you are under a lot of pressure to succeed in order to make a living. You have to master every aspect of your career and this sometimes is bottomless. I also wanted to get some meaning back into our media-oversaturated world. I love real moments, conversations, communicating and engaging with people and their stories. Everyone has a story. For me this project was a perfect way of stepping back and feeling the excitement of something new and unpredictable. The fact that I have no idea and control over the photos and stories feels very exciting. Will I receive all photos? Will the camera get lost? Who are these people and what are their important places?"
He further says: "My Debute release with NAIM records was a great experience and I'm now looking for a new label partner to get the most out of this release. At the moment I'm talking to a couple of feature artists who are interested in contributing to 12 Photos 12 Tracks. I'm getting a lot of resonance for this project also from the music industry and hope to find some partners who are as excited about it as myself. I want to turn this into something very special and something I can be proud of."
In total the camera will travel 61800 km. This is the same distance as you would be running the London Marathon 1466 times or climbing up and down the Eiffel Tower 103000 times.
You can find out more and follow the project as it unfolds on Stergin's blog www.12photos12tracks.com as well as his social sites.
Photo Christopher Parsons
Art Design Christina Williams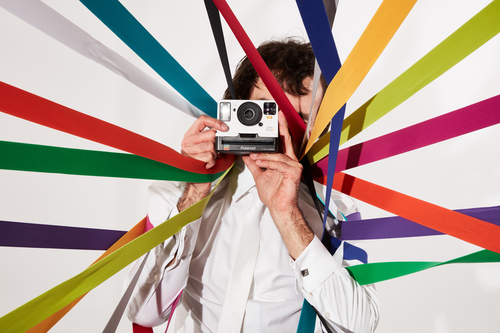 "For me this project was a perfect way of stepping back and feeling the excitement of something new and unpredictable."
Stergin