The Equity & Justice Advisory Group is a diverse/intersectional and independent board of respected music industry professionals, who collectively advocate for the progression of the Equality, Diversity and Intersectional agenda across the sector and contribute to steering the BPI's Equality, Diversity and Intersectional work for its members, award shows, events and The BRIT Trust.
The purpose of the group is to work collaboratively and progressively, to advocate and push for positive (intersectional) change and representation across the sector, with an initial focus on race and gender, for the benefit of the music industry and its current and future workforce at all levels.
Members of the Equity and Justice Advisory Group are drawn from The BRITs Diversity Advisory Group, which was formed in 2016 to advise on how The BRIT Awards could better represent music industry diversity and inclusion and reflect the depth of British Black music.
In Spring 2021 BPI launched 'BPI Equity & Justice Advisory Group One to Ones' to get to know members of the Equity and Justice Advisory Group. Read the first interview with Mervyn Lyn here.
See the 2020 review from the Equity & Justice Advisory Group here. 
Meet the Equity & Justice Advisory Group
Kwame Kwaten - Co-Chair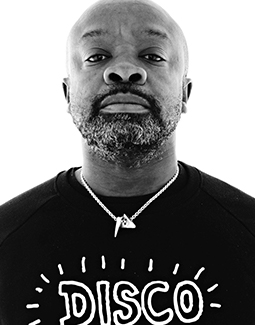 Kwame Kwaten is MD of Ferocious Talent, an artist services company covering, artist management, label services, music consultancy, and in house production, which manages acts such as George Ogilvie, Blue Lab Beats, Jodie Abacus, Caitlyn Scarlett, Steve Brown (Laura Mvula/Rumer producer co writer), writer and producer Jack Gourlay (Jess Glynne/Tom Odell/Jack Garrett), and The Collier among others.

Kwame's own writing and production work include work for Mick Jagger, Tom Jones, Ultra Nate, Seal, Mark Morrison, Ladysmith Black Mambazo, and Daryl Hall - as part of D-Influence productions. They also co-produced classic pop hits like 'Wishing On A Star' (Jay Z), and 'You Might Need Somebody' (Shola Ama), and remixed Mark Morrison's 'Return of the Mack'/'Crazy'/'Lets Get Down'.

Born May 13th 1967 in London Hackney, Kwame Amankwa Kwaten began his musical career learning the ins-and-outs of the production world at 'Courtyard Studios', home of new band "On a Friday" who then a year later changed their name to Radiohead. Kwame spent two years at Courtyard learning from Chris Hufford how to operate a mixing desk and to use what he calls his best instrument - his ears .

In 1989 a session musician called Steve Marston approached Kwame with an invitation to join his exciting new band D-Influence as keyboard player. D-Influence self released their first album, and, after a plug from Tim Westwood on Capital FM, soon inked their first record deal with Acid Jazz Records before signing to Atlantic for their biggest album 'Good 4 We'. D-Influence accomplished many powerful moments such as supporting Michael Jackson, Prince, and James Brown, to name a few. Also performing as Bjork's backing band (still on YouTube) on her debut Jools Holland performance performing 'Aeroplane'.

D-Influence soon turned to a production group, producing and remixing work for Mick Jagger, Seal, Tom Jones and more. However it was Shola Ama that broke D-Influence as mainstream producers. Kwame personally found Shola. Hearing her humming while walking past each other, Kwame auditioned her on the platform of Hammersmith station, then signed her to Freakstreet Records; producing her with D-Influence productions at the helm of her album. The D-Influence produced single "You Might Need Somebody" went on to break radio airplay records for that year, while her debut album 'Much Love' sold over a million copies 

Kwame has always made a conscious effort to involve and open doors to young people to get into the music business. He started the Urban Music Seminar (now known as The Ultimate Seminar of which he is a co-director of alongside Andrea and Nicky Charles) - this is regularly oversubscribed and over-attended. The seminar bridges the gap between the classroom and the boardroom, bringing in other industry leaders such as other managers and heads of labels. Kwame also runs internship and work experience placements through his current management work and consultancy work.
On joining the Equity & Justice Advisory Group, Kwame commented: "My earliest memory was being asked to come to The Brits / BPI HQ - at first being nervous and wondering why was I being called. Then being an instant fan of many of the people in the room - the job at hand was pretty big - we were being asked to truly advise the BPI & The Brits and explore diversity firstly to The BRIT Awards and then take a wider look into to the industry and advise there too. We all checked that this was not going to be a set of pointless meetings and then quickly came to getting on with the job at hand. This meant regular meetings everything from looking at the voter base for nominations and process to talking through categories and music types. It also meant talking through what we felt was wrong and how we could change it. It got heated at times but always felt like it was moving in a forward direction. Slowly the contribution of the group became apparent on TV where it mattered at the first BRIT Awards after the groups formation - categories started to become more diverse and by the third BRITs after our formation Stormzy / Dave / Celeste took to the stage. I went to it and personally couldn't have been prouder of our groups part in it. There is still much work to do but I'm hopeful that we can make a difference. The Equality & Justice Advisory Group stands for just that! EJAG all the way!" 
Paulette Long OBE - Co-Chair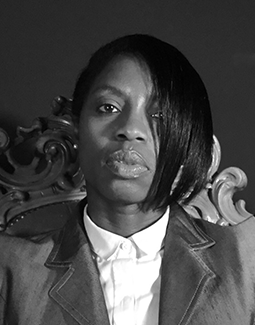 Paulette Long has worked within the music industry for 35 years. Beginning her career in music PR with Alan Edwards, she specialised in regional press for artistes as diverse as Smiley Culture, Luther Vandross, Ozzy Osbourne and Mick Jagger, also working for their parent artist management company (Big Country/The Cult).
Paulette joined Westbury Music in 1988 working within all areas of publishing from licensing, artist development and business affairs to royalty accounts and distribution. Continuing in a consultancy capacity for Westbury, Paulette worked for an advertising agency on their music accounts and an independent record label before setting up Long Term Management where she represented music producer/remixer team 2B3 Productions who worked with major R&B artistes including Beverly Knight. Always having worked closely with Westbury Music, she rejoined its ranks in 2000, three years later becoming a director.
In 2004 Paulette was elected to the board of directors at the Music Publishers Association and 2005 saw her take the role as a Trustee for the PRS for Music Foundation serving as Vice Chair and now an Ambassador. Other directorships include Urban Voice and Urban Development, (Chair) a one-stop organisation for East London's new urban music talent.
2008 saw Paulette elected to the board of directors for PRS for Music the first Black person and in 2011 she was elected for a term by their board to serve as their Deputy Chair (Publisher).
Paulette is also a Board Trustee of the PRS for Music Members Fund and a founding member of ADMM (The Alliance for Diversity in Music and Media) who successfully created the UK music industry's first Diversity Charter (formally adopted by UK Music). Paulette currently sits as Deputy Chair of the UK Music Diversity Task Force and co-Chair of the BPI Equality & Justice Group. In 2016 Paulette was added to Music Week's 'Women In Music Roll Of Honour' and later that year received an OBE for services to the music industry. 2017 saw Paulette receiving the prestigious Gold Badge Award from BASCA (The Ivors Academy) and more recently in 2019, held the role of Jury President in the Entertainment Lions for Music category at the renowned Cannes Lions Festival.
On joining the Equity & Justice Advisory Group, Paulette commented: "During my many years in the music industry, I had not really connected with the BPI in any way, but on the back of the #BritsSoWhite issue, I received an interesting call to join a round table discussion on racial issues arising from that event. It was really good to sit alongside so many greats from across the music industry (many I had not seen in years) and Ged Doherty chairing the then titled BPI Diversity Committee, also added weight to its importance. The issue was clear - a lack of diversity - and we all drilled down to work on a solution. The conversations we had were productive and informative with agood dose of debating, and once the main idea to change the make-up of the voting academy had been agreed it was full steam ahead. Everyone piled in with great suggestions to broaden the diversity of the academy. For me, this not only brought about some much needed balance, but it also opened the door for the BPI to have more engagement with a sector of the industry that it had previously not really connected with. The impact was swift and positive. There was more diversity amongst the nominated artists, who on their own merits hit the criteria to make the long list, but were now being judged by a more diverse group that was better informed about their music and backgrounds, creating a fairer and more relevant academy that better reflected the industry it served. The BRITS Award show 2020 really brought home the importance of having the EJAG (newly named Equality and Justice Advisory Group) as a working unit assisting the BPI, as exemplified by the absolutely brilliant performance by 'Dave' of the track 'Black', for me that really says it all."
YolanDa Brown - Co-Chair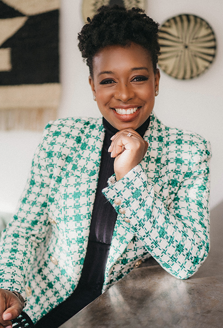 For some, worldwide touring and critically acclaimed albums would be satisfaction enough. Not for YolanDa Brown, she wears many hats, musician, broadcaster, author, philanthropist and wears them… with passion and full of vigour.
YolanDa is a double MOBO Award winning saxophonist and composer, her music is a delicious fusion of reggae, jazz and soul. She is currently composing music for the iconic Sesame Street and an animated series called Bea's Block, as well as Netflix for CocoMelon Lane.
She has toured with The Temptations, Jools Holland's Rhythm and Blues Orchestra, Beverley Knight, Billy Ocean and collaborated with artists such as Snarky Puppy's Bill Laurance, Omar, Kelly Jones from Stereophonics and Rick Astley.
A champion for the importance of music education, YolanDa is Chair of Youth Music, on the national council of the Arts Council, a trustee of PRS Foundation, an ambassador for the Prince's Trust and London Music Fund, a champion for the children's mental health charity Place2Be. She also sits on the advisory board of the London Philharmonic Orchestra and Six by Southbank for the Southbank Centre.
The Department of Education and DCMS in 2021, invited YolanDa to sit on the advisory panel for the National Plan for Music Education, published in June 2022 to positive response. "My dream is that EVERY child has access to music making and benefits from the joy that music emits. The NPME will in many ways support this; from the young child having their first musical experience, to the next generation of aspiring musicians who need to be inspired and motivated to pursue the plethora of career opportunities within the music industry."
During the pandemic with Sony Music and Twinkl, YolanDa rolled out her bespoke online music lesson plans for teachers, parents and pupils in primary schools nationwide, over 30 000 children have used the resources. In 2018 along with James JP Drake, she launched the "Drake YolanDa Award" offering grants to emerging musicians between the ages of 16 – 30.
YolanDa graduated with first class honours studying an Undergraduate Masters degree in Operations management from the University of Kent, followed by a Masters in Methods of Social Research, she studied a PhD in Management Science for four years, before taking a hiatus from her thesis to pursue her music career. She was awarded an Honorary Doctorate of Arts by the University of East London in 2011.
An eclectic broadcaster working across TV and Radio, including her eponymous series for CBeebies, "YolanDa's Band Jam", which won the Royal Television Society NW award as Best Children's Programme. For the BBC Proms she hosted the Ella and Dizzy Centenary, as well as Last night of the Proms, Gospel Choir of the Year and Songs of Praise for BBC One and BBC Young Jazz Musician of the year. Host of the London Philharmonic Orchestra podcast Offstage, which was nominated for a 2022 British Podcast Award.
Over on the airways, she hosts YolanDa Brown on Saturday on Jazz FM and BBC Radio 4's 'Loose Ends' with Clive Anderson, can be heard regularly on BBC Radio 2 or on the plane as part of British Airways inflight entertainment.
You may have also spotted her flexing her general knowledge muscles on such shows as 'University Challenge', 'The Hit List', Richard Osman's 'House of Games', 'Celebrity Mastermind', 'Pointless Celebrities' and Gareth Malone's 'All Star Music Quiz'. She even got to indulge her other passion of classic cars on 'Celebrity Antiques Road Trip', scouring the country for hidden treasures.
An entrepreneur too, she launched the "London Saxophone Festival" in 2018, currently in its third edition. YolanDa loves to drive fast cars around race tracks in her spare time and can even rattle off a Rubik's Cube in around five minutes (on a good day).
YolanDa Brown was appointed as Chair of UK record labels association, the BPI, in July 2022.
Amanda Maxwell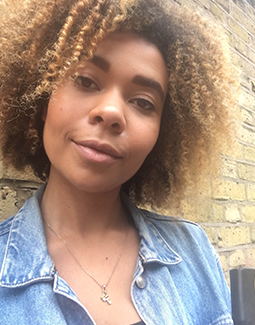 Amanda Maxwell independently manages London based DJ, TV and Radio host Ellie Prohan.Ellie's energy and charismatic personality makes her perfect for presenting, having interviewed the likes of Ari Lennox, Princess Nokia, Waka Flocka, Stefflon Don, Shaggy, Snoh Aalegra, amongst many more to hosting the primetime 'Happy Hour' show on award winning female led station Foundation FM.Ellies has captivated crowds from London to New York as well as an impressive festival circuit from Glastonbury to Sunburn India. Championed by brands such as Apple, Nike, Milk Make up, JD, Bumble, Puma and Flannels to name a few. You can hear Ellie live as one of the voices to The Apple Music 1 List show out of the London studios. The show brings The Apple Music's 1 List playlist to life and showcases the world's best new music. As a highly talented gay middle eastern woman, the importance of being an active representation within the music and entertainment industry is of upmost important to Ellie. As her ambitious career continues to grow from strength to strength, Ellie Prohan is one to watch.
Amanda has set up a collective "Freelance Queens" for freelance predominantly black, asian, middle eastern and minority ethnic, LGBTQIA+, female identifying women from music and creative sectors with over 190 members it is a place for sharing of job roles, advice and amplifying one another.
Additionally a community member of women in music network shesaid.so and a regular contributor to panel talks on subjects related to inclusion, representation and equal empowerment within the creative industries.
Most recently left Boiler Room as their Open Dance Floors programmer and project manager ensuring the company looked across their platform for intersectionality and social political issues intertwined with music culture.
On joining the Equity & Justice Advisory Group, Amanda commented: I was introduced by the incredible Indy Vidyalankara to Kwame Kwaten at UK Music summer party nearly 3 years ago and we were having a great conversation around intersectionality and what we need to be doing in our industry. A need I am super passionate about seeing progressive change. Shortly after this I was asked to join the Brits Diversity Advisory Group and attended my first meeting. Not one to hold back I asked questions and inputted in ways I didn't think possible and also with a plethora of amazing individuals from our industry who I had only admired from a far being on the same page wanting to make changes. It's been an honour to be part of this group and truly believe it can lead the torch for our industry and how we can individually and collectively be making the steps we need to be better and do better for ourselves and one another for all intersectional issues.
Arit Eminue MBE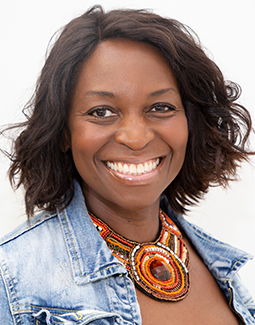 Arit Eminue MBE is an award-winning People Development & Future Talent consultant who works with companies in the creative industries to recruit and retain talent, empowering individuals to realise their potential in careers they enjoy.
Awarded an MBE for Further Education in the Creative Industries, Arit is the former founder and director of the multi-award-winning recruitment and training company, DiVA Apprenticeships. Under her leadership, the company supported over 2000 individuals into jobs in companies such as All3 Media, Universal Music, the BBC, ViacomCBS, CNN, October Films, WarnerBros, Sony Music and many other well-known brands. Arit led the delivery of the BRITs Apprenticeship Scheme and the UK Music Apprenticeship Scheme, both supporting the next generation of music talent. In its final year, the company distributed £2.6m in grant funding to support the governments' Kickstart Scheme, supporting 100 businesses and 350+ young people.
Arit sits on the Equity Justice Advisory Group (EJAG), which contribute to steering the BPI's Equality, Diversity and Intersectional work for its members, award shows, events, and The BRIT Trust. She is also the Equity, Diversity, and Inclusion delivery partner for membership organisations such as the BPI, IMPALA, and the Association of Independent Music (AIM) designing and delivering a range of training initiatives to their member companies.
A sought after trainer, speaker and contributor, Arit is a LinkedIn Learning instructor and regularly features in top tier media outlets such as ITV News, Times Radio and media publications such as Red Magazine and Stylist, and ITV news. Her YouTube and Instagram channels provide viewers worldwide with tips on how to build careers they love either through employment, entrepreneurship or a mixture of both.
Photo Credit: Andy Commons
Ayesha Hazarika MBE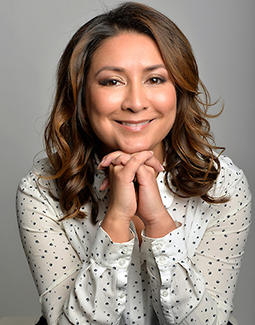 Ayesha Hazarika was a Labour party special adviser to Gordon Brown, Harriet Harman and Ed Miliband from 2007 to 2015. 
She was a speechwriter, prepared leaders for big parliamentary debates including Prime Minister's Questions, managed media relations, specialised in women's issues and helped draft the landmark Equality Act 2010. She is now a much sought-after political commentator and broadcaster. 
In August 2019, Ayesha was appointed editor of The Londoner, the prestigious diary pages in the Evening Standard. She is also a columnist for the Evening Standard, the Scotsman and the i paper.
She frequently appears on television and radio including the BBC's Andrew Marr Show, Newsnight, Sky News, Good Morning Britain, LBC and CNN International. From July, Ayesha will also present her own news and current affairs show on Times Radio every Saturday and Sunday 4-7pm. 
She's a familiar face and voice on many satirical panel shows including The News Quiz, BBC Radio Scotland's Breaking the News and Have I Got News For You. 

Her first book 'Punch and Judy Politics' – an insider's guide to Prime Minister's Questions – was published in May 2018.

Ayesha is also an award-winning stand-up comedian and since leaving politics has performed critically acclaimed one woman shows at the Edinburgh festival and around the country. 
She was awarded an MBE for services to politics in 2016 and an Honorary Doctorate in Law from her alma mater Hull University in January 2019. 
Indy Vidyalankara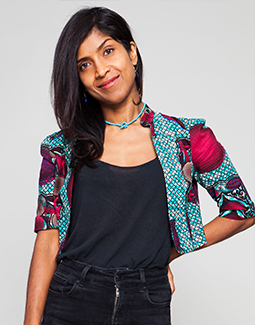 Indy Vidyalankara is the founder of Indypendent PR, a boutique music PR, comms and brand consultancy, with clients such as Nitin Sawhney, Youth, Jules Buckley, Tomorrow's Warriors, Girls I Rate, Gary Crosby OBE, Carla Marie Williams, Ayanna Witter-Johnson, TuneCore and more.
She is currently part-time Head of Communications at pioneering talent development organisation and charity Tomorrow's Warriors. Prior to that she served for two years as Head Of Strategic Communications at leading music charity Help Musicians, where she led the strategic comms for a diverse and innovative programme of external communications, campaigns, partnerships and events, such as mental health service Music Minds Matter.
Indy is an accomplished Communications executive with a diverse career spanning over two decades across music, media and third sector in high profile organisations such as Sony Music UK, Saatchi & Saatchi, with 11 years at the BBC in publicity across BBC Radio 1, Radio 1Xtra and BBC TV working on some of the country's most popular TV entertainment formats.
As well as being a member of the BPI Equality and Justice Advisory Group, she is a member of the UK Music Diversity Taskforce, a trustee of Parents In Performing Arts, a trustee of media charity One World Media and on the BRITS voting academy. She is a passionate advocate for diversity, social responsibility and engaging audiences through purpose-driven and cause related, compelling storytelling and content.
She has successfully led teams, contributed to positive culture change, managed reputation, delivered high profile coverage and significantly increased influence and engagement within private and publicly owned organisations during periods of challenge, growth and change.
Indy has handled a myriad of complex comms issues and crises across her career, advised and worked closely with Chairman and CEO level stakeholders and handled the PR for some of the country's biggest talent in music, TV and radio.
Indy was the first woman of colour in the role of Sony Music UK Director Of Communications, her second tenure at the major label following her 3 year stint at Columbia Records, where she started her career in music.
She has also been part-time Head of Communications at youth talent development organisation and charity Urban Development.
On joining the Equity & Justice Advisory Group, Indy commented: "I was working with Carla Marie Williams in launching her powerful movement GIRLS I RATE in 2016 when I introduced her to Ged Doherty, who invited her to the BRITs on the year of #BRITSSOWHITE. Soon after the awards, I was invited to a special meeting chaired by Ged to discuss how the BPI can do better with the BRITs. It felt like an incredibly important time to be having this conversation with the BPI and I was impressed with their humility, the organisation took the feedback and promised to do better. Soon after I joined the voting academy, which was being diversified hugely as part of the changes. I also joined the then named BPI Diversity Committee and contributed behind the scenes, alongside industry professionals I hugely respect in improving the diversity of the awards show. It has been chaired skillfully by Ged to look at a variety of issues around the diversity agenda in the music industry over the last four years. I'm glad to say the BPI and the BRITs has indeed stood by its promise to do better, seeing its most diverse awards to date this year, highlighted by Dave's blistering performance - what an incredible celebration for diversity. The group has now evolved into EJAG, The Equity & Justice Advisory Group and the conversation is still important now, never more so in fact! It is there to work together to help steer the BPI's diversity work and push for change, create discussion and education for all of the brilliant and talented people in the industry. We can't afford to slow down now and I'm excited for the work we can do and the change we can make, as we start to see a real and authentic shift in the collective agreement for the value of equality, diversity and intersectionality."
Jasmine Dotiwala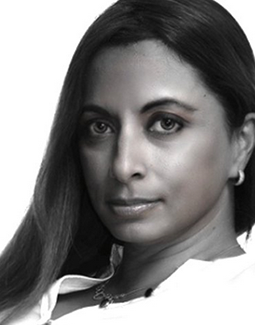 Jasmine Dotiwala has over 20 years of experience as a Head of department, manager, broadcaster, producer, director and columnist at brands like Netflix UK, Media Trust, Channel 4 News, MTV and more.

As a multi-media reporter and producer as well as a reputed D&I specialist, Jasmine developed the industry lauded, ground-breaking Media Trust broadcast trainee programme London360 whose (over 400 to date) diverse alumni have since taken up senior positions all across TV broadcasters and the creative industries in the UK.

In addition, Jasmine continues to report on groundbreaking Arts and culture stories for Channel 4 News including reports on Stormzy and mental health, TLC and Black Lives Matter and exclusives with music names like J Hus, Charlie XCX, Goldie and more. Simultaneously, Jasmine also reports on Arts & Culture stories for Sky News and appears as a regular panel guest on Jeremy Vine on 5. She also hosted a weekly arts & culture show "The Scene" on BBC Radio London.

Jasmine writes columns and print press opinion pieces for platforms from The Voice (14 years), The Source Magazine, Huffington Post UK, The Metro and more.

Jasmine was a key senior figure at MTV for over 13 years where she went from the early years as an MTV News presenter all across the UK and Europe, to Head of MTV News, eventually heading up MTV Base and MTV Dance production. She also returns annually to produce at the MTV Europe Music Awards. Jasmine is a member of the BAFTA voting academy, the Royal Television Society Futures committee, the MOBO Voting Academy and the BPI Equity and Justice Advisory Group committee.

On joining the Equity & Justice Advisory Group, Jasmine commented: "When Ged Doherty called me after my Channel 4 News #BritsSoWhite TV piece, he urged that he was keen to make a change by starting a Diversity committee and asked if I would be interested in joining. Even when I sounded cynical he passionately encouraged me to believe in his team's vision.
A few weeks later a large group of us met in the hallowed space of the BPI boardroom, where through some open and uncomfortable conversations, a list of changes needed, actions, and visions of success was created. We quickly galvanized the right specialist skills into actionable points and a questionnaire survey was created to collate the current Brit Academy Voting Board demographic info. Lo and behold, when the results were finally all back it was clear that a majority of Academy Voters had long since outstayed their seat at the table as many were no longer connected to the modern-day UK music industry. Expectations were managed and the BPI Comms team skillfully and carefully communicated with both past, present, and future Voting Academy members as well as being transparent with media on new changes moving forward. More outreach was undertaken and new, currently engaged music industry participants were invited to the table for input and transparency. This resulted in a vast difference in Brit Award nominees for the following years Brit Awards. During the three years to date, the changes in the show talent both in front and behind the scenes has been powerful and applauded by the external music stakeholders and the public. There is definitely a greater trust and respect for the BRIT Awards brand. There is clearly more work to be done in all areas of diversity to ensure that the wide spectrum of D&I groups are all feeling a part of the British music community across labels, live venues, managers groups and more, and we will continue to ensure that all deliverables are accomplished. This has all been made possible by the BPI team trusting the Diversity committee and being open to conversations, critique and giving us the autonomy to suggest and implement positive, inclusive change."

Matt Ross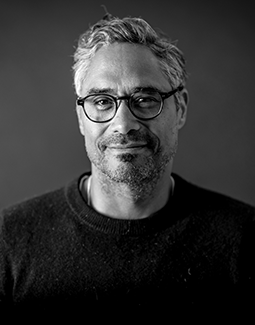 Matt Ross it the co-founder of The Richard Antwi Scholarship, Director at Sent Entertainment, and board member at Don't Sleep Music. 
Currently Director at Sent Entertainment – An entertainment Group developing premium Intellectual Property across entertainment, sport and music through production, investment and ownership.
He is a second-generation immigrant, son of a Trinidadian mother and an English father. Grew up in a vicarage in Hackney and studied Law at SOAS. Matt joined Sony Music in the early 90's when there were few other black executives in the UK music industry. A marketer and a passionate advocate for diversity and representation; first Head of Black Music in the UK industry. Worked with some of the most talented and enduring artists of that era, including Beyonce, Lauryn Hill, Maxwell and Nas. More recently bringing global talent to the Caribbean. Matt continues to make an important contribution to advocacy, activism and mentorship in the UK industry.
Don't Sleep Music is a nascent music company based in London, representing Berwyn; Bad With Phones; Nala Sinephro. 
Meenal Odedra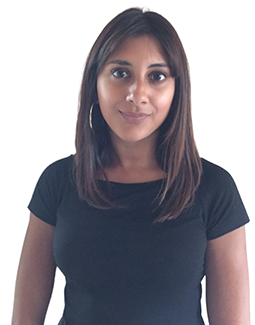 Meenal Odedra has worked in the music industry for the last 7 years, working at both major record labels and smaller music companies. An active member of the music industry, Meenal currently sits on the Equality & Justice Advisory Group and UK Music Futures Committee. She is passionate about positive change within the industry that she works in and loves, in particular around issues of wellness, and diversity which has led to her speaking on various panels as well as volunteering for the London shesaid.so Mental Health and Wellness Committee.

Last year, Meenal launched The Music Assistant, a unique company which offers support tailored specifically to the music industry, services include but are not limited to, Admin, Marketing, PR, Project Management and more. As a result of launching her company in 2019, Meenal was featured in Music Week's Rising Star segment.
On joining the Equity & Justice Advisory Group, Meenal commented: "Being a British Indian woman, coming from a working class family in the Midlands, with no previous ties to the music industry, I witnessed first hand how there were barriers that, had I not remained persistent, would have deterred me from successfully finding my feet within the industry. I am proud to be on a committee which commits to change, and challenge this. The EJAG, The Equity & Justice Advisory Group was originally set up to tackle the diversity within the BRIT Awards. I am so pleased to see that we have made a difference in the wider music industry since, and I'm very much looking forward to a future in which a Taskforce like this is not needed."
Mervyn Lyn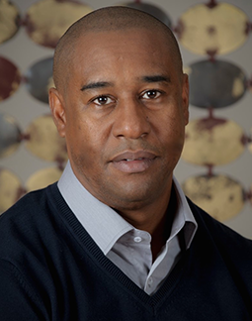 From an early age Mervyn knew he wanted to be involved in music. While at college he became a fairly recognised name in the DJ fraternity working his way up the industry through retail in record shops, selling the music he loved.  He was soon recruited by Blues & Soul magazine but in 1986 his big break came when he was snapped up by Virgin Records and has been a music executive ever since.
During a successful career spanning over 32 years, Mervyn ran Sleeping Bag Records in Europe, was GM at Motown International before joining BMG as Head of R&B Repertoire. He remained with SonyBMG through the merger and took on the role of VP Marketing in the new fully owned Sony Music Entertainment. He left Sony Music after 18 years, having served in a number of senior roles including Vice-president Global Marketing (Europe), Vice-president Marketing and Vice-president Strategic Partnerships.
He is now a founding partner of a strategic partnership agency that works with many of the world's leading brands and agencies who are keen to promote themselves in the world of Music & Sport.
On joining the Equity & Justice Advisory Group, Mervyn commented: "It's never a surprise to get a call from Ged to right racial wrongs, I'd been down that road before when he was my Chairman at Sony. That time we ended up having tea with the then opposition leader, David Cameron explaining to him that all rap wasn't negative and that there were plenty of positive messages out there that just needed amplification.
Around the time of "Oscars So White" Ged called me to see if I could hook up a coffee with a prominent music artist who had been quoted for views of The BRITs nominations without understanding how artists qualified. A few calls later meeting was on and I held on tight to hear the outcome. The outcome was that Ged wanted to assemble his own version of 'The Avengers' to shake up the way voting was undertaken at The BRITs and attempt to make it more representative of the audience buying music.
Throughout my 35+ years in the music industry I'd gathered a directory of like minded folks would have loved to redress the balance so reaching out to some conscious pals was easy. It's been an amazing journey so far with plenty more to do but the equality checkpoints are being reached and confidence in our work is making all the right noises in the places of influence. It's going to be a monumental task to eradicate all forms of discrimination in the business just as it is in society as a whole but it has to start from somewhere and and I'm delighted to be a part of this amazing EJAG team."
Sharon Brooks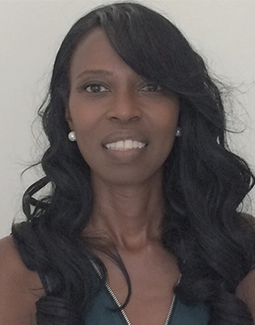 Sharon's' eclectic experience spans almost two decades in the music industry, from marketing and promotion to recording, acquiring and licensing musical copyright repertoire around the globe.
Her first step into the world of entertainment began with her involvement in organising shows as a student at UCL which included the production 'Blues for Mister Charlie' at Bloomsbury Theatre. She later went on to embark on a Public Relations career at the renowned Lynne franks PR working on Michael Jacksons' charity 'Heal The World Foundation'. Her past time promoting musicians and booking unsigned artists, led her natural progression into music where she joined independent national promoter Single Minded, managing a team and running the radio, press, and TV promotions for many successful Indie dance and Major labels, including Mute records, Ministry of Sound and Universal Music Group. She worked with a multitude of specialist dance acts, DJ's and producers and saw a string of chart topping releases including number 1 hits from General Levy's' 'Incredible' and Shanks & Bigfoot's 'Sweet Like Chocolate.'
She is co-founder of independent record label BMP and had spear headed the launch of MAWA/ UNCUT DVD's International music division and their offices in New York, Miami & Hong Kong, where they globally exported and licensed a wealth of musical genres including classic pop, dance, jazz, Cuban and reggae. She also administered and exploited their music publishing catalogue and procured their sub-publishing partners.
Sharon currently Co-Chairs non-profit organisation, Black Thrives'- grant making project which funds initiatives and charities that support people of colour and was awarded funding for her wellbeing community project Wise Women Wellness that provides personal development coaching for disadvantaged women.
She is an Ambassador for private members club Albright, which focuses on creating opportunities for women wanting to enhance their professional career and or start a business.
Sharon is also an avid Broadcast Journalist and has freelanced for local radio and the BBC. She is founder of Swiss Media UK a bespoke content marketing and media consultancy serving a broad range of clients from varying sectors and industries.
Naz Hussain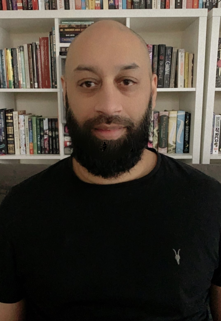 Naz Hussain is an accomplished senior finance professional with 20+ years of international experience within the music industry specialising in artist touring, high profile music events and festivals. Prior to Joining BPI in 2018, He was based in New York, Los Angeles, Atlanta & Nashville where he spent 5 years working closely with record labels, artist management companies, promoters and a varied range of music venues. Naz was responsible for helping to set and control the budgets of some major global tours including Jay-Z, Beyoncé, Rihanna, Justin Bieber, Lady GaGa, One Direction, U2 and Guns N Roses to name a few. He has also worked on large scale events including MTV European Music Awards and The BRIT Awards.
Having grown up in East London, Naz is passionate about contributing towards the socio-economic welfare of the wider community and sits on a number of committees to help drive positive changes. He is a qualified youth worker who dedicated over 10 years of voluntary services to guide and mentor young people. Naz is the founder of Bromley By Bow Community Organisation, a charity which aims to improve the lives of young people in Tower Hamlets through music and sports and is a strategic contributor in helping shape local council's approach to youth services.
On joining the Equity & Justice Advisory Group, Naz commented: "As far back as I can remember, I have always been passionate about music and issues surrounding representation, equality and diversity. Being one of the founding members of the UK Asian Music Awards back in 2002, I remember some of the challenges I had to overcome to bring such an award show to a wider mainstream audience. Through my own personal lived experiences both professionally and personally, I genuinely believe that more institutional and systemic changes needs to be made to make a positive impact in a coordinated and cohesive way despite some great progress made over the past few years. When I joined BPI in 2018, I was excited and keen to make a positive contribution by working closely with my internal colleagues and the wider BPI membership community. I have been really impressed by my colleagues passion to address and affect positive changes at BPI and was honoured to be invited on to the BRITs Diversity Advisory Group by Ged Doherty with whom I have previously had the pleasure of working with during his time at Sony Music and someone I have admired from a distance. This group was made up of some incredible and talented individuals all of whom shared a passion to challenge the industry to keep improving on all matters surrounding representation. Since its formation, BRITs Diversity Advisory Group's impact cannot be underestimated. Through its role as an advisory group, we have positively changed the look of The BRIT Awards from making the awards show more inclusive to overhauling the voting academy to make it more diverse and balanced which in turn reflected the nominated artists within various categories . These changes culminated in the televised BRIT 40th Year Anniversary show in 2020 being one of the most diverse ever, recognising and celebrating acts from various backgrounds and genre's with performances from Dave / Stormzy / Burna Boy / Celeste / Mabel / Lizzo / Lewis Capaldi & Billie Eilish."
Ben Price
Ben Price is an Artist Manager with a focus on disability integration in the music industry.
Following a career as a tour manager, Ben began to shift his focus into management after learning of a degenerative eye condition, meaning inevitably in time he would need to come off the road. Harbourside Artist Management was established in 2020 to help bridge the apparent gap between disability arts and pop culture.
Based in Bristol, but with an international roster, Harbourside Artist Management represents Viktoria Modesta, Lucy May Walker and Musa Motha. The company also helps to curate international events with artists outside their roster, ensuring there is integration of artists with disabilities across the sector.
As well as sitting on the BPI's EJAG committee, Ben is also due to join the Attitude is Everything board of trustees in March 2023.
Originally from Sheffield, Ben became a tour manager in 2013 with clients down the years including Donny Osmond, Bananarama, Shayne Ward, Rebecca Ferguson and Lucy Spraggan, as well as talent outside of music such as Gino D'Acampo, Paul Hollywood and Sir Bradley Wiggins.
On joining the Equity & Justice Advisory Group, Ben commented: "I am delighted to be part of the BPI EJAG team, helping to drive change in the music industry. As one of our members for disability, I am determined to make sure the issues affecting people with disabilities are represented and our voice is heard. Diversity, equality and inclusion have come a long way in recent years but there is still so much to do in increasing membership of people with disabilities across the sector, and making sure there are no barriers preventing the success of artists with disabilities, who at the moment are very under-represented."
Supporting BPI Internal Group Members
YolanDa Brown (Chair)
Gennaro Castaldo
Laura Bower
Maggie Crowe OBE
MJ Olaore
Sophie Jones
Hailey Willington