The BPI's Membership Inclusion Programme was launched in 2020, designed as a new initiative which aims to remove barriers to entry to the music industry for small labels and music companies run by individuals from diverse backgrounds that may not always have been served by the industry.
20 labels and music companies were chosen to be eligible for the scheme, and each company is either owned or run by individuals from underrepresented categories – including women, people from a Black, Asian or Minority Ethnic background, people with disabilities, or those who identify as LGBTQIA+, and each receive a free BPI membership for a year and all the benefits this entails.
Benefits of BPI membership include: free access to the BPI's acclaimed training and education (close to 50 staged in 2020 covering everything from digital marketing to understanding copyright); international business and conference opportunities; trade mission webinars in support of exports and business growth; BPI events such as Insight Sessions, as well as access to partner events at discounted prices; possible legal support and access to copyright protection; research and market insights; government relations engagement; access to the tech startup community via the Music & Tech Springboard Programme; digital and communications support; and more – full details here. 
Seven of the labels and music companies are run or owned by women or those who identify as non-binary, while sixteen are run or owned by individuals from a Black, Asian or Minority Ethnic background. Five are those with disabilities, and two identify as LGBTQIA+. See the full list of members below!
23 Formation
More information coming soon.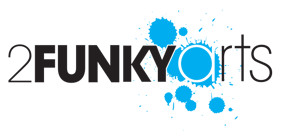 2Funky Arts
2Funky Arts is a social enterprise established in 2007, which is dedicated to advancing and celebrating arts & music of Black origin. We plan, develop, innovate and deliver high quality arts activities whilst working with an array of talented UK artists, through masterclasses and artist training. We hold artist development projects at our multiple venues, showcasing local and national artists on a professional platform, giving them exposure and industry experience. Our radio station, Radio2Funky, also supports local and national artists through promoting artists and giving them radio time.
Our work is fundamental in providing development and exposure for all artists. Find out more information here.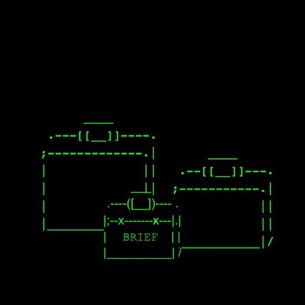 Brief Records
More information coming soon.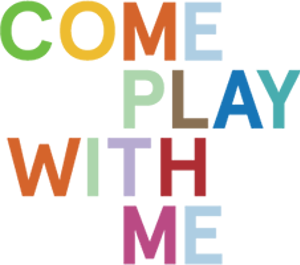 Come Play With Me
Come Play With Me is a development organisation best known for its 7" singles club, compilation albums, magazine and workshops/panels. We focus on developing and showcasing the most exciting new talent in/around Leeds and Yorkshire with a specific focus on under-represented voices. Find out more information here.

Damnably
Damnably is based in East London and began as a gig promoter in 2006. Damnably Records was established in 2009 and has since grown into other areas of the music business, including artist management, tour booking, and established itself as a music publisher since 2014. Damnably celebrated its 14th birthday in 2020, remaining a wholly independent labour of love, continually seeking out quality new music from all corners of the world. Find out more information here.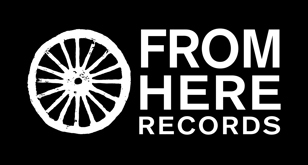 From Here Records
From Here Records offers new perspectives on roots and traditional music, from Britain and beyond. It was founded by Stick In The Wheel's Nicola Kearey and Ian Carter, who initiate projects and collaborations, commissioning artists to make meaningful new work that pushes forward the voices of the unheard, looking what it means to be working within these music forms today. Find out more information here.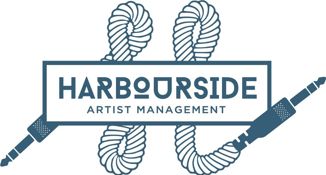 Harbourside Artist Management
Harbourside Artist Management is an international music management company with a heartbeat in the city of Bristol, UK. Launched at the start of 2021, the company works extensively in the disability arts sector, an initiative inspired by founder Ben Price who has a degenerative eye condition himself. In its first year, Harbourside is collaborating with the MMF on the Accelerator Programme for Music Managers and has also been commissioned by Arts Council England to publish a consultation into the future of disability in the music industry. Clients include Viktoria Modesta, Lachi and Lucy May Walker. Find out more information here.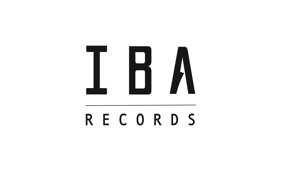 IBA Records
Our mission here at IBA Records is to focus on finding new talent, developing artists and managing artists for a successful journey in the music industry. Our aim is to become one of the most influential independent record labels in the music industry. By discovering and breaking new artists, as well as providing global opportunities to its existing artists. We proudly represent a roster of artists providing them with a platform to launch and develop their careers from the ground up. If you Imagine it, and you Believe in it, we can help you Achieve it - IBA. Find out more information here.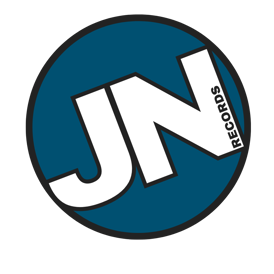 JN Records
Established by Nik Sharma in 2016, JN Records is committed to crafting real bedroom-based pop. Almost every element of music writing, producing, and releasing is completed quite literally, in house. Deep-rooted with a DIY ethos, Sharma self-releases his own brand of fruit-based alt-pop via the record label. Taking pride in having been able to learn how to successfully release records independently, JN Records are now dedicated to passing this know-how on to future signees to help them grow into full fruition. Find out more information here.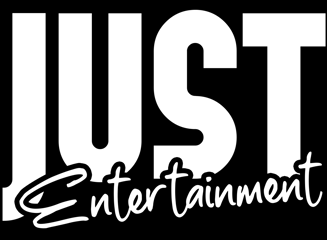 Just Entertainment
Just Entertainment is a full service music and entertainment business that encompasses talent management, label services, publishing, finance support, well-being services and more.
Going beyond the norms of a traditional music company, our aim is to support young and emerging artists in every way that will enhance their journey into the music industry. This includes everything from recording and releasing their music to coaching them, and supporting them with their finances. We hold our social purpose at the heart of everything we do, ensuring that all of our acts thrive in life and not just in releasing music. Find out more information here.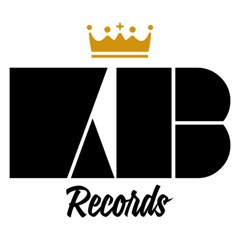 Kingdom Business Records
Kingdom Business Ltd is a social enterprise that houses some of the best faith-based creatives. We aim to champion excellence in the Christian community via the leading culture drivers of today, such as music, media, fashion, and entertainment. In 2018, KB launched its first creative hub, KB Records, which serves as the main engine behind KB's network. KB Records builds creatives to match up, and exceed their commercial counterparts. The label houses artists, producers, vocal coaches, a visual production team, and designers. Current Roster includes Still Shadey, Beloved Music, and Sampah Productions. Our goal is to shine light in unique, diverse, and excellent ways. Find out more information here. LP Recordings
More information coming soon.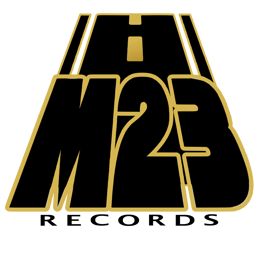 M23 Records
M23 is a boutique independent record label. A company that reflects the ever changing landscape of the modern recording industry. At M23 we aim to provide an open, progressive thinking and dynamic platform to help propel artists to their highest potential.
With 20 years of experience in the music industry and integrated in house production of the highest and most diverse level. The vision is to be an auxiliary to today's artists, and provide empowerment and inspiration steering them not only towards stardom but financial stability. M23, laying the road to success. Find out more information here.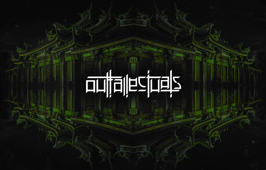 Outtallectuals
Outtallectuals, a.k.a. OUTTA, is a music label, established in 2011 with the primary goal of discovering, creating, promoting, and distributing innovative music. At the global nexus of avant-garde art, the label utilises international collaborations to bridge heritage culture with cutting-edge electronic music.
OUTTA also manages the Shivelight YouTube music channel, creating audio-visual music experiences in partnership with a growing portfolio of global labels, independent musicians, and visual artists. The label also expands on its ethos of world-bridging endeavours through fundraising for, and contributing to development projects in Nepal, including the construction of a skatepark and aiding in post-earthquake school reconstruction. Find out more information here.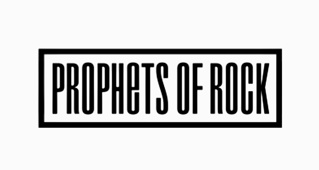 Prophets Of Rock
Erica James is a British TV Researcher, singer-songwriter, guitarist and brand owner of music vlog and budding label 'Prophets Of Rock'. She has a BA in Journalism and News Media, Media and Culture and Television Production from Channel 4's Paras Television Scheme, dedicated to black and minority ethnic talent, and those with various disabilities. Find out more information here.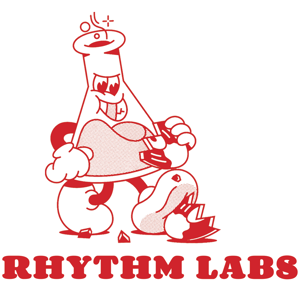 Rhythm Labs
Rhythm Labs is an ethical and socially conscious record Label and promoter based in London, UK. Rhythm Labs boasts a diverse roster of international and homegrown talent spanning across multiple genres, including electronic, dance, soul, jazz, and hip-hop. As a part of giving back to the communities that raised us, Rhythm Labs continued to partner with charities and foundations to raise funds and awareness for organisations such as 'The Laura Hyde Foundation'. Find out more information here.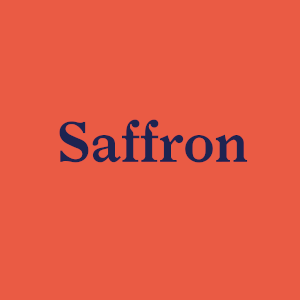 Saffron Music
More information coming soon.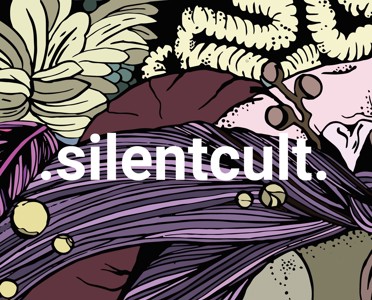 Silent Cult
Silent Cult was started by a pair of weirdos in 2016 with the aim of supporting awesome, hard working new bands that are difficult to pigeon-hole within the heavy music genre. "We could say we are 'eclectic' but the reality is that we are just all over the place" says Stef Pascual, co-founder of the label. So far, they have worked with Miss Vincent, Forlorn, Loom, Havelocke, Palm Reader, Funeral Shakes, Selfworth and The Pariah, and their roster keeps growing. Silent Cult are proud members of AIM, BPI and the Creative Industries Federation. Find out more information here.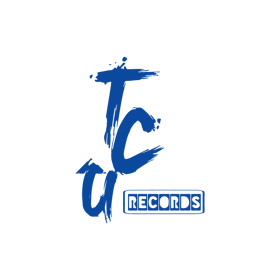 TCU Records
TCU Records is an independent record label and Management company founded in Birmingham UK in 2019. T.C.U is an acronym for The Come Up, the name describes our approach to the music industry with our focus being Artist Development. We work with underground artists on the come up, looking for help with their musical business relations, production, marketing, music videos and promotion. We also finance the projects we are working on, depending on the agreement, some artists are signed to the record label whilst others are managed by us. It's rare we do both with the same artist, but it does happen. We aspire to be the biggest independent label in the Midlands. Find out more information here.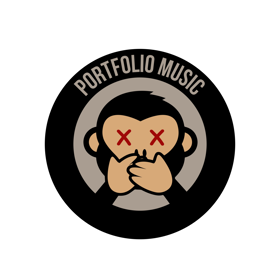 Portfolio Music
London-based recording and publishing label, Portfolio Music, is over a decade into their journey. With over half a billion streams under their belt and multiple partnerships, including Warner Music, Universal, Sony, Sony RCA & Good Soldier, to name a few, the company's ethos remains the same... to be a platform for the undiscovered and to create opportunities for the underdog! Find out more information here.